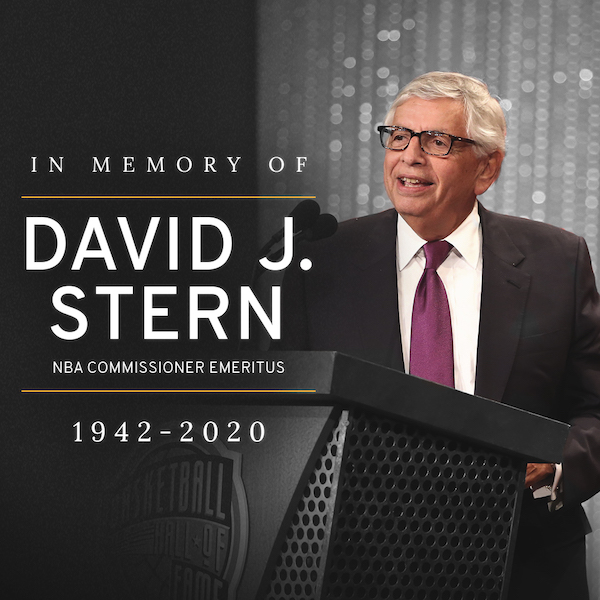 NEW YORK, January 1, 2020 – The membership of the National Basketball Coaches Association mourns the passing of NBA Commissioner Emeritus David J. Stern. Over a legendary career, Stern transformed the NBA into a global brand that now reaches billions of fans all over the world. Stern's impact on the game was influential to countless people involved in basketball including so many of our current and former NBA Coaches.
National Basketball Coaches Association President Rick Carlisle released the following statement:
"David Stern was a trusted friend and mentor to me and countless others.
David was tough and unrelenting. But those of us who knew David well, respected that. We also saw a warm and compassionate side, especially in private.
I was fortunate to sit down with David in his New York office in mid-November. We talked about our families, his new business interests and the NBA. He was thoughtful, enthusiastic and optimistic about the future. He never stopped smiling.
That is how I will remember one of the great sports leaders of our time."
Our thoughts and prayers go out to the entire Stern family during this very difficult time.
# # #