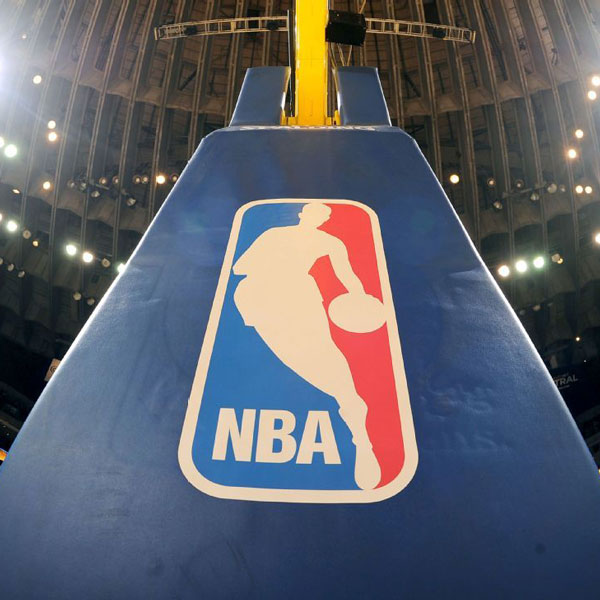 The NBA and the National Basketball Coaches Association are creating a partnership and program intended to prepare and illuminate a more complete pool of future NBA coaches, league officials told ESPN.
"We are not talking about a quota system," Dallas Mavericks coach Rick Carlisle, president of the NBCA, told ESPN. "Rival leagues have proven that mandates and demands for diverse hiring practices do not work. Our goal is an absolute equal opportunity for all our members to develop their skills on a level playing field."
The NBA and NBCA want to better train, prepare and identify coaches among groups that are underrepresented, including women, minorities and those of all religions and sexual orientations. The number of women across NBA coaching staffs has increased in recent years. Those women include San Antonio's Becky Hammon, who has interviewed for several head-coaching jobs.
The program's mandate will be to provide everything from career guidance to interview preparation — and better showcase qualified candidates to NBA ownership and management groups.
The genesis of the idea started in February, when Carlisle reported to commissioner Adam Silver and NBA president of social responsibility Kathy Behrens that a number of the NBA's African-American assistant coaches believed they weren't getting earned consideration to interview for head-coaching jobs in the NBA.
"We talked not only about the people not getting interviews, but also about giving the current group of assistants some extra professional development for what's become more intense and complex interview processes than some of those of the past," Behrens told ESPN.
The program will include a constantly updated public database of the league's coaches and their qualifications, so team management can evaluate when hiring. The program will include one-on-one coaching workshops, head-coaching curriculums and the ability to network with team executives throughout the year at programs and league events.
The initiative will begin with a two-day summit at summer league in Las Vegas, which will include a series of professional development sessions, panels and networking opportunities.
The opening day of the summit is available to all NBA and non-NBA coaches, including NBCA members and those across the rest of the landscape — NBA, WNBA, G League and college. On the second day, the NBA and NBCA will work together to choose and invite more than 100 qualified head-coaching candidates from within and outside the NBA to participate in breakout sessions constructed to expand their coaching horizons.
"This is a plan for development and learning and growth, along with network opportunities, for all kind of candidates," NBA president of league operations Byron Spruell told ESPN.
Click here for the full article: NBA, NBCA aim to develop 'level' coaching pool 
Source: www.espn.com