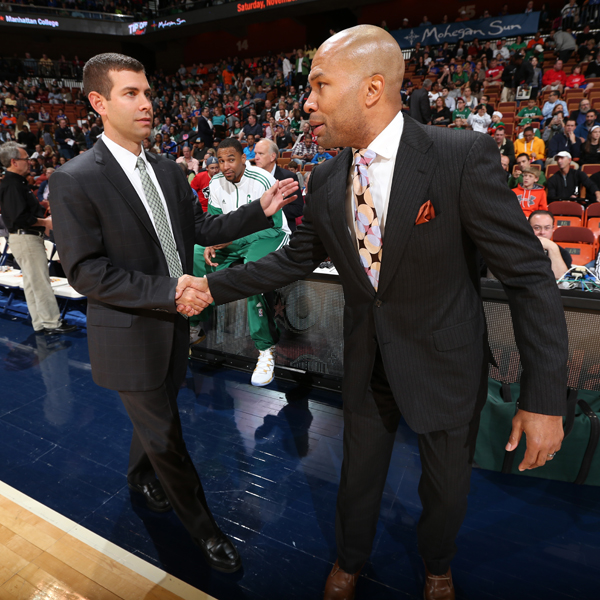 One of the biggest storylines in every NBA training camp is what players did during the summer to prepare for the upcoming season.
But what about those other guys on the bench—you know, the coaches? Think their offseason mostly entails light morning work and long golf afternoons, waiting for a majority of their players to return to the practice facility after Labor Day to get started? That couldn't be further from the truth.
From May to September, a coach's schedule is much more calculated than many think, consisting of studying opponents, staff projects and retreats, NBA draft analysis, summer league, global camps and seminars, meetings with coaches in their sport and others, and self-improvement and reading for inspiration.
"It feels like you're always thinking about [the job], and you're always taking phone calls and you're always making phone calls. To get away from it, it's really, really difficult," Atlanta Hawks coach Mike Budenholzer said. "Even when you're with your family, [the job] is always on your mind and there are a few things here and there that you've got to address. You can't wait a week."
A coach's offseason starts right when his team's season ends. While players have exit interviews with their coaches a day after their last game, and then they're free to go wherever, coaches typically don't have final season meetings with their general managers. That's because their work quickly turns to the remaining playoff games in May and June. For instance, Denver Nuggets coach Brian Shaw took a couple of his assistants to some playoff games to evaluate "key things that their teams were doing that our team wasn't doing."
Via Jared Zwerling www.bleacherreport.com