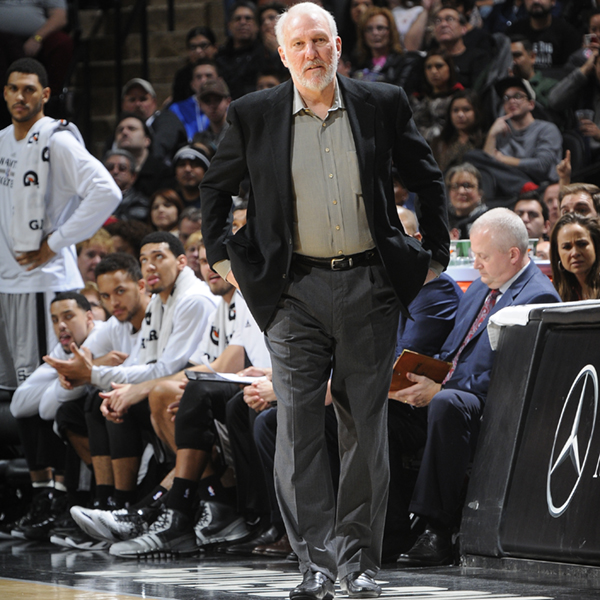 Earlier this month, Gregg Popovich, head coach of the San Antonio Spurs basketball team, won his 1000th NBA basketball game, making him the 9th NBA coach in history to achieve this feat. Popovich adds this to a long list of achievements including five NBA titles with the Spurs and three NBA Coach of the Year honors.  This is his 16th season as the Spurs head coach.
How has he been so successful?
Like all great leaders, Popovich creates a culture that produces sustainable superior performance.  Here are four factors that contribute to making the Spurs' culture a source of competitive advantage.
1. Intentional About Connection
Gregg Popovich is intentional about connecting with players and staff to develop relationship excellence.  He stated it this way:  "We are disciplined ….  But that's not enough.  Relationships with people are what it's all about.  You have to make players realize you care about them.  And they have to care about each other and be interested in each other."
His intentionality begins with recruiting players who are selfless and who value teamwork.  If a player becomes selfish on the court, he doesn't last long with the Spurs.
Read the full article via www.foxbusiness.com writteb by Michael Lee Stallard