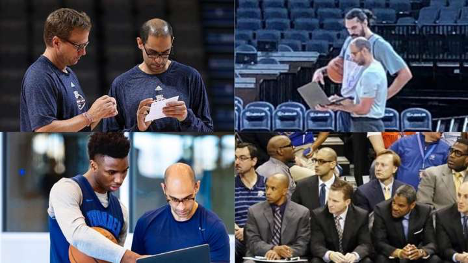 Great work by Oklahoma City Thunder Assistant Coach Vin Bhavnani in his live interview on NBA India's Instagram account as part of #NBATogetherLive. Coach Bhavnani discusses his connection to India, his journey in the NBA, key attributes of a successful NBA Coach, and recollects his trip to India in 2011.
Check out the full interview here: https://www.instagram.com/tv/CAp8X-qghgT/?utm_source=ig_web_copy_link
(Photo via in.nba.com).