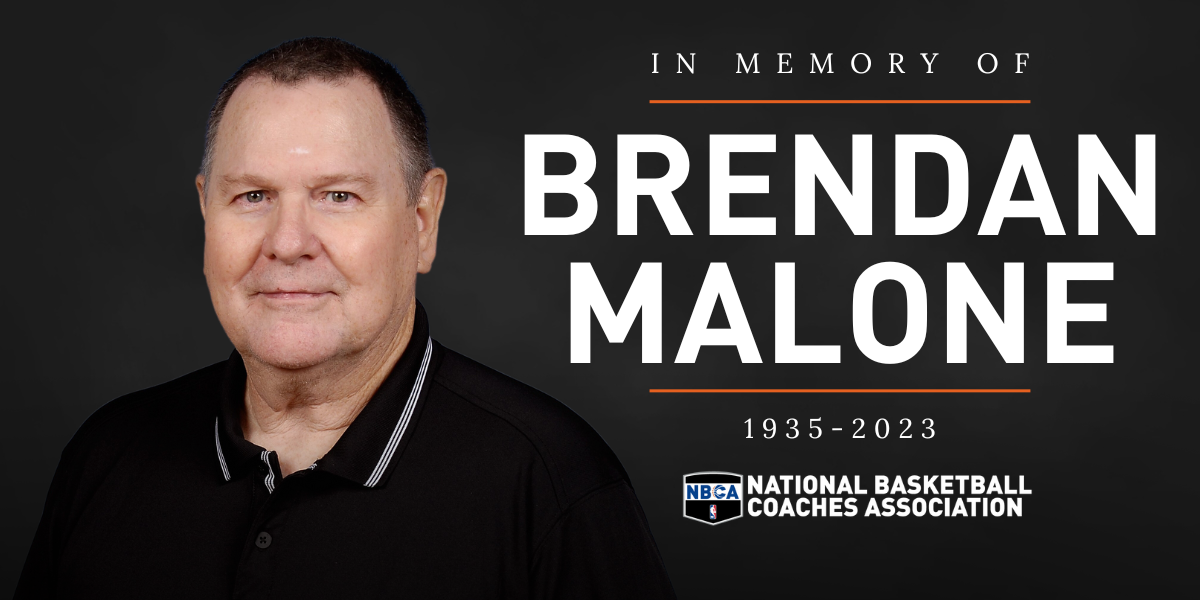 NEW YORK, October 11, 2023 – The membership of the National Basketball Coaches Association joins the NBA family in mourning the passing of NBA coaching lifer, Coach Brendan Malone. Brendan Malone, whose coaching career spanned six decades, served as an NBA Head & Assistant Coach with the New York Knicks, Detroit Pistons, Toronto Raptors, Indiana Pacers, Cleveland Cavaliers, and Orlando Magic. NBA teams that Malone coached, compiled a 1,165 – 1,001 record (.538), totaling 20 playoff and 4 NBA Finals appearances. It was in Detroit with Chuck Daly, that Malone made his name, orchestrating the Jordan Rules defense that helped propel the Pistons to back-to-back NBA Championships. Malone was also the recipient of the 2023 NBCA Tex Winter Assistant Coach Lifetime Impact Award.
Brendan and his son, Michael, Head Coach of the 2023 NBA Champion Denver Nuggets, are the only father-son coaching duo to have both won an NBA Championship. Denver Nuggets Head Coach, Michael Malone, issued the following statement:
"I have lost more than a father. I have lost a trusted friend, a mentor, and my biggest supporter. My father was a teacher of the game, and I am grateful for his example as well as all of the lessons he passed along. He has touched the lives of so many players and coaches in his six decades of coaching. And our entire family is grateful for all of the heartfelt messages during this difficult time. Rest in peace Dad. You will be missed but never forgotten."
Malone will be remembered not only as a Coach, but also as a mentor to so many in the basketball community. Our thoughts and prayers go out to the entire Malone family during this difficult time.