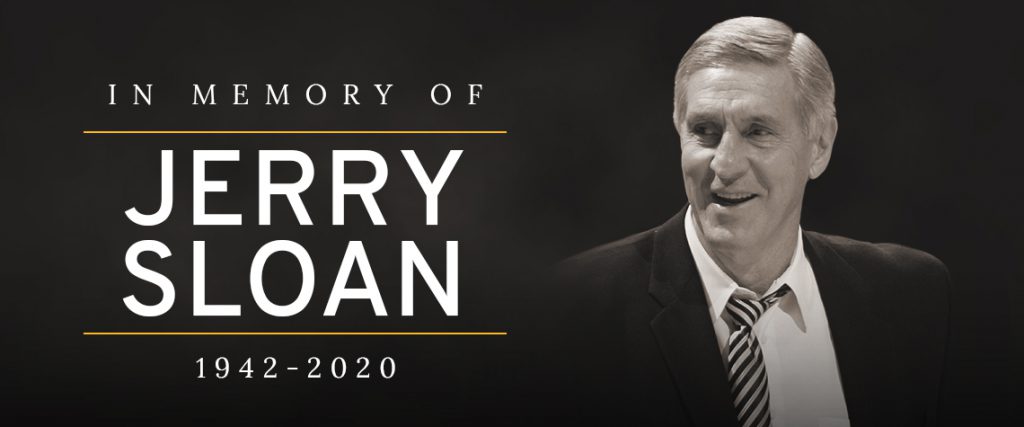 NEW YORK, May 22, 2020 – The membership of the National Basketball Coaches Association joins the NBA family in mourning the passing of legendary Head Coach and Hall of Famer, Jerry Sloan. Coach Sloan spent 23 years as the Head Coach for the Utah Jazz, making him second on the NBA's all-time list for most wins with one franchise (1,127). During his incredible run with the Utah Jazz, Coach Sloan led the team to a total of 19 playoff appearances (including 15 consecutive appearances from 1988 to 2003), 16 consecutive winning seasons, 7 Division titles, thirteen 50-win seasons, three 60-win seasons, and back-to-back Western Conference Championships. Coach Sloan was recognized in 2004 by The Sporting News as the Coach of the Year as voted on by his NBA peers, and was also the recipient of the 2016 NBCA Chuck Daly Lifetime Achievement Award.
NBCA President and Dallas Mavericks Head Coach Rick Carlisle issued the following statement:
"We are deeply saddened by the passing of Jerry Sloan. The coaching profession has lost a great innovator, fearless competitor and trusted friend. Jerry was not only an all-time great Coach, but he also quietly helped me and countless other young Assistants achieve their dreams of becoming NBA Head Coaches."
Our thoughts and prayers go out to Jerry's wife Tammy, son Brian, daughters Kathy and Holly, stepson Rhett, and the entire Sloan family during this difficult time.
###