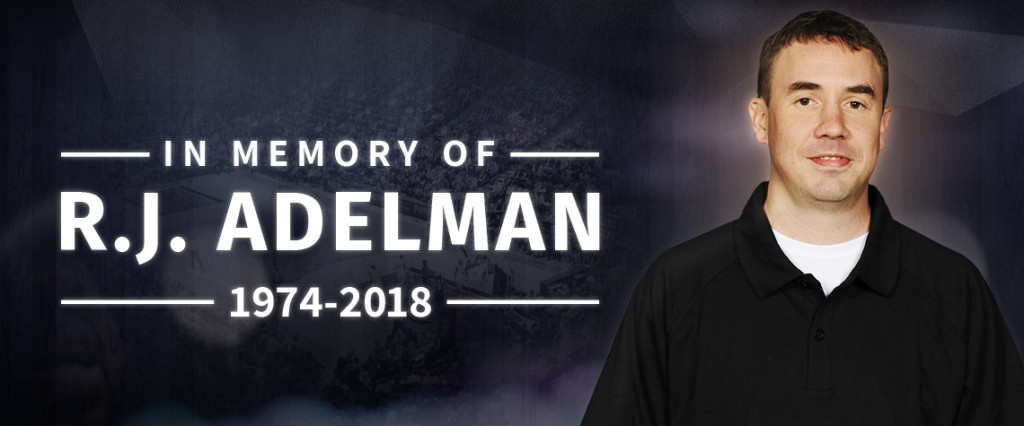 NEW YORK, February 9, 2018 – The membership of the National Basketball Coaches Association (all Head and Assistant Coaches in the NBA and its alumni group) mourn the passing of Coach R.J. Adelman. R.J. worked for the Seattle SuperSonics, Sacramento Kings, Houston Rockets, and Minnesota Timberwolves during his NBA career.
National Basketball Coaches Association President Rick Carlisle released the following statement:
"Our Coaches are deeply saddened by the sudden and tragic loss of Coach R.J. Adelman. The Adelman family has been a major part of the NBA coaching fraternity for over three decades. The Coaches Association joins the NBA community in mourning and our condolences and support are with one of the most respected and beloved families in the NBA."
Our thoughts and prayers go out to R.J.'s father Coach Rick Adelman, R.J.'s brother Coach David Adelman, and the entire Adelman family during this very difficult time.
About the NBCA: The National Basketball Coaches Association (NBCA) is the labor association that represents basketball coaches in the National Basketball Association (NBA). Founded in 1976 by legendary Boston Celtics player and coach, Tommy Heinsohn, the NBCA consists of all NBA Head Coaches, Assistant Coaches and alumni, and works closely with the NBA on all matters that pertain to the coaching profession.
For further information contact:
David S. Fogel, Esq.
NBCA, Executive Director
david.fogel@nbacoaches.com