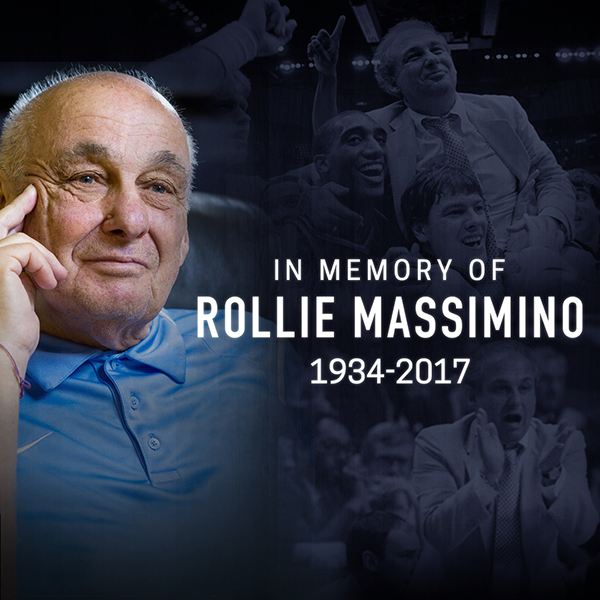 NEW YORK, 
August 31, 2017 – The membership of the National Basketball Coaches Association (all Head and Assistant Coaches in the NBA and its alumni group) mourn the passing of legendary coach, Rollie Massimino. 
National Basketball Coaches Association President Rick Carlisle released the following statement:
"We recognize Coach Massimino as an iconic figure in the coaching fraternity. Rollie was an innovator, a champion and totally committed to promoting our game at home and around the world. I am in awe of the energy and commitment he brought to the game of basketball and the impact he had on college players and coaches through a career spanning over four decades."
Coach Massimino, who won more than 800 collegiate basketball games and most notably coached Villanova to the 1985 national title over heavily favored Georgetown, is survived by his wife, five children, and 17 grandchildren. Our thoughts and prayers go out to his family during this difficult time.
About the NBCA:
 The National Basketball Coaches Association (NBCA) is the labor association that represents basketball coaches in the National Basketball Association (NBA). Founded in 1976 by legendary Boston Celtics player and coach, Tommy Heinsohn, the NBCA consists of all NBA Head Coaches, Assistant Coaches and alumni, and works closely with the NBA on all matters that pertain to the coaching profession.
For further information contact:
David S. Fogel, Esq.                                                            Karen Marrero
NBCA, Executive Director                                                 NBCA, Director of Communications