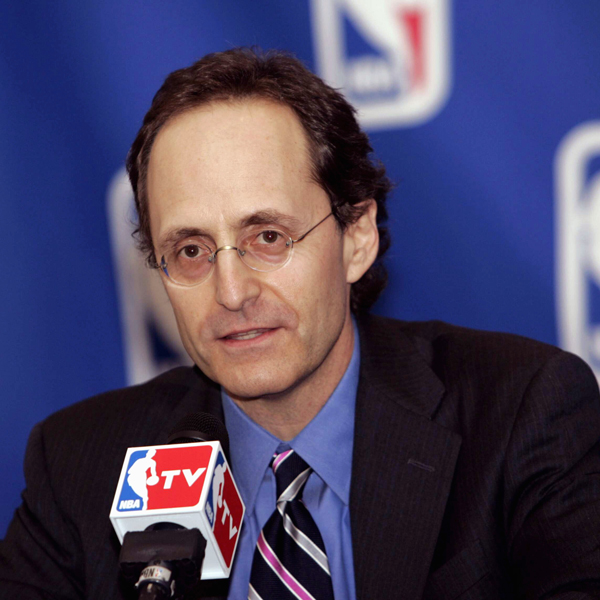 "We wish our good friend and longtime NBA colleague Joel Litvin all the best as he begins a new chapter in his career.  Joel was a major player in the NBA's growth and success over the past 25 years and will be missed by all of our members. With his ready advice and counsel, the NBA Coaches Association was able to accomplish so many of its goals."  –Rick Carlisle, NBA Coaches Association President.
Litvin stepping down from job after 27-year career with NBA
NEW YORK — NBA President, League Operations Joel Litvin announced today that after a 27-year career in the league office, he will be stepping down, effective Sept. 1, 2015, after which he will serve as a consultant to the league.
Litvin, who assumed his current position in 2006, has been involved in all aspects of league operations during his tenure, including legal affairs, collective bargaining, salary cap administration, basketball and referee operations, league security, player development and health initiatives, and social responsibility programs. Litvin also serves as the chief liaison for the league office with various committees of the Board of Governors on a range of franchise matters including revenue sharing; team sales, relocations and expansion; and the development of the league's ownership and debt policies.
"Joel has been central to the NBA's operations and growth for more than a quarter of a century," said NBA Commissioner Adam Silver. "We are deeply grateful for his exceptional efforts and accomplishments throughout his distinguished NBA career and we'll really miss him."
Read full article here: Litvin stepping down from job after 27-year career with NBA