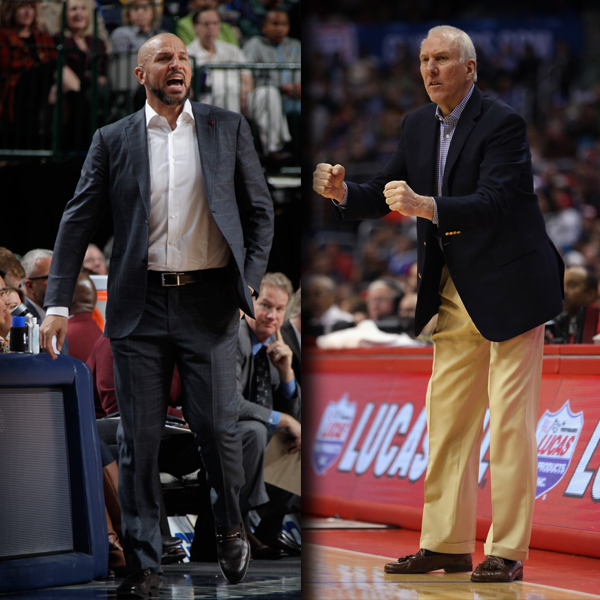 NEW YORK — The Brooklyn Nets' Jason Kidd and the San Antonio Spurs' Gregg Popovich today were named the NBA Eastern and Western Conference Coaches of the Month, respectively, for games played in March.
Kidd guided the Nets to a 12-4 record in March, and the highest winning percentage (.750) in the Eastern Conference. Brooklyn posted a 9-0 record at Barclays Center and was the only Eastern Conference team to go undefeated at home. On March 12, the Nets defeated the Miami Heat 96-95, which improved Brooklyn's mark to 3-0 this season against the defending champions. This is the second Coach of the Month award for Kidd this season (January).
Popovich led the Spurs to an NBA-best 16-0 record in March, propelling them to a 58-16 record, tops in the NBA. Eleven of San Antonio's 16 wins in March were by 10-or-more points, and the Spurs scored 100-or-more points in 13-of-16 games. The Spurs closed the month with a 103-77 road victory over the Indiana Pacers on March 31, and enter April riding a franchise-record 18-game winning streak.
Other nominees for Coach of the Month were Charlotte's Steve Clifford, Houston's Kevin McHale, Los Angeles Clippers' Doc Rivers, New York's Mike Woodson, Oklahoma City's Scott  Brooks, Phoenix's Jeff Hornacek and Toronto's Dwane Casey.
via www.nba.com