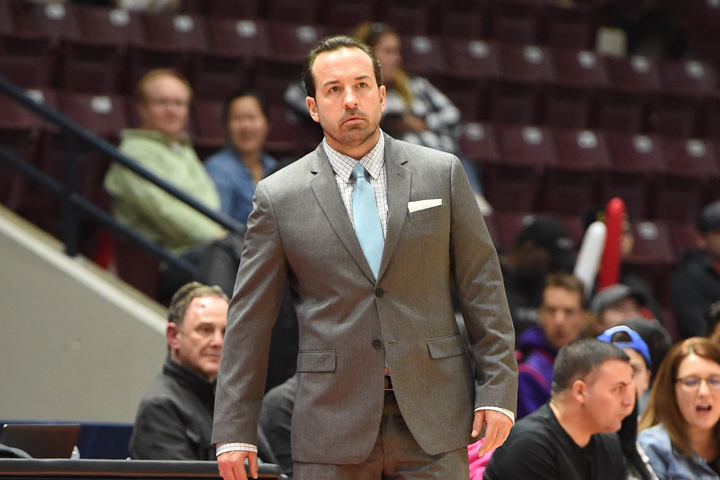 Source: Jason Malloy. The Gaurdian
Scott Morrison grew up in a religious family where the reason for the Christmas season was evident. But Dec. 25 also brought another gift to the Morell family's household: A marathon of basketball games.
"That was a big part of the day in our house," Morrison told The Guardian this week. "Even if we went to visit family . . . we always had the game on."
Now when basketball fans across Prince Edward Island flip on the TV on Monday and nestle in for a slew of games, they will have a chance to see Morrison on one of the biggest stages of the season.
Morrison is in his rookie season as an assistant coach with the Boston Celtics, who host the Washington Wizards in the first game on Dec. 25 ever at the Garden.
"I'm excited for the game this week on Christmas Day, and hopefully it will be a pretty good atmosphere in the Garden," Morrison said.
Morrison, a UPEI graduate, got his big break while studying at Dalhousie University in Halifax. Morrison was a graduate student there when women's basketball coach Carolyn Savoy hired him as an assistant. She took a sabbatical the following season and trusted her team to Morrison, who was in his mid-20s at the time. The Tigers had a good season, and it led to an opportunity to become Lakehead University's men's coach in Thunder Bay, Ont.
After a decade there he was hired as a scout and in player development with the Maine Red Claws for 2013-14 NBA Development League season.
He became the bench boss the next season and held the role until the Celtics hired him as an assistant coach earlier this year.
To read the full article, click here: New tradition for Morell's Scott Morrison