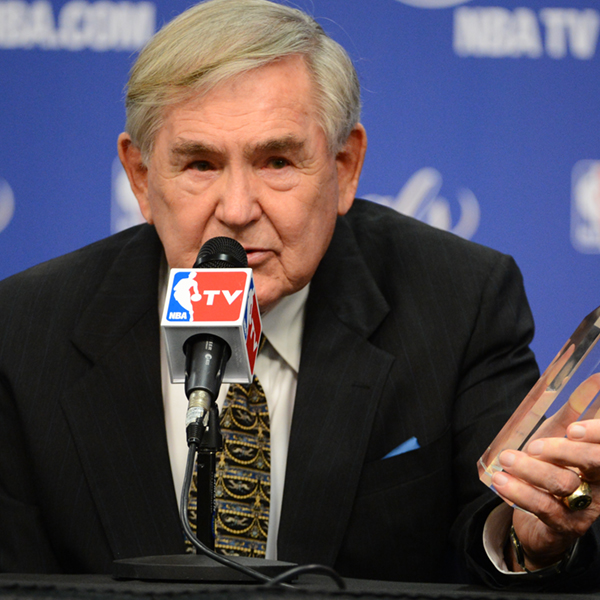 The NBA Coaches Association is backing Bill Fitch and Dick Motta as Naismith Memorial Basketball Hall of Famers.
Contrary to popular belief, the Naismith Memorial Basketball Hall of Fame doesn't determine its inductees with a Magic 8 Ball. It only seems that way, given the lack of transparency of the Hall's voting process.
Just about anyone can put together a candidate's nomination packet, but once submitted, one might as well hold the aforementioned novelty orb, say aloud the person's name and flip it over for the answer. Without a doubt … Signs point to yes … Don't count on it … Reply hazy try again.
It might help to do the above in the company of a palm reader and a clairvoyant, before or after a séance, but even then, you're likely to wind up with Ask again later.
So all one really can do — either as the nominator or the nominee — is to hope for the best. That's what the NBA Coaches Association is doing on behalf of Bill Fitch and Dick Motta, two fixtures on the league's sidelines behind whom the coaches' group has thrown its support.
Michael Goldberg, executive director of the NBCA, pitched the Hall, including chairman Jerry Colangelo and its Board of Governors, on behalf of Fitch and Motta. Goldberg did so not just on Fitch and Motta's worthy records, but on the imbalance in the shrine between college basketball coaches (57) and those who made their mark in the NBA (16). It's one of the problems with one Hall trying to account for and honor an entire sport.
Read the full article via www.nba.com