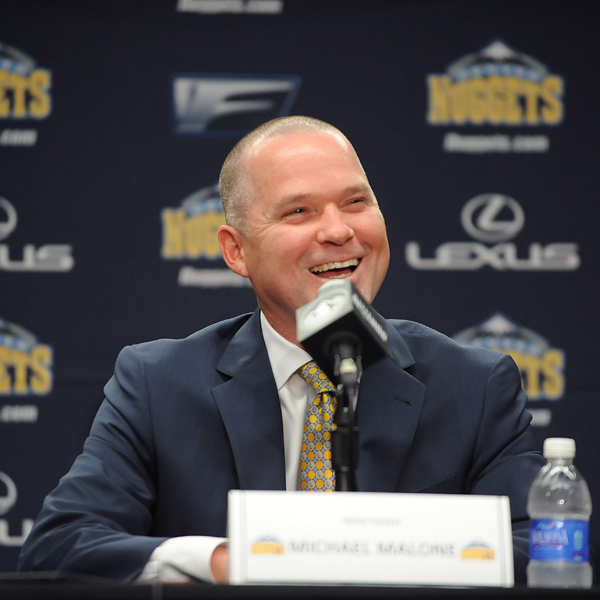 DENVER — The Denver Nuggets have hired Michael Malone as their new coach.
Malone got the job over Melvin Hunt, who served as interim coach after Brian Shaw was fired on March 3. The players lobbied for the Nuggets to make Hunt the full-time coach.
Malone was let go by Sacramento in December after going 39-67 in parts of two seasons with the Kings. The person that fired Malone was general manager Pete D'Alessandro, who recently left Sacramento to take a position as the Nuggets' senior vice president of business and team operations. D'Alessandro is expected to work in more of a support role under Josh Kroenke, the president of the Nuggets and the NHL's Colorado Avalanche.
When Shaw arrived in town in June 2013, he brought with him a slow-it-down, deliberate pace that was supposedly going to get the Nuggets farther in the playoffs. They didn't even go to the postseason as the Nuggets missed the playoffs for a second straight season. This after going 10 consecutive years, mostly under the direction of George Karl and his uptempo system.
Read the full article here: www.nba.com