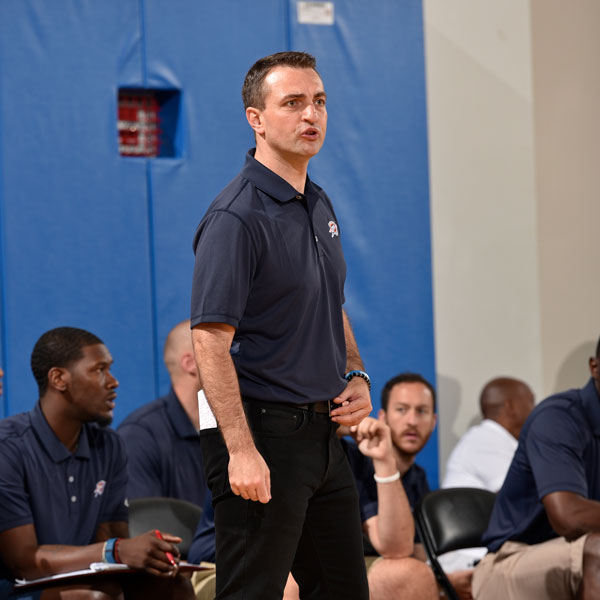 Oklahoma City Thunder Assistant Coach and Serbian native Darko Rajakovic gave a lecture at the 2018 Belgrade Coaches Clinic in Serbia where he talked about his experience with Player Development in an NBA System assisted with a full on demonstration with players.
Watch coach Darko Rajakovic's full lecture at the 2018 Belgrade Coaching Clinic:
Since its inception in 2001 the Serbian Association of Basketball has run the Belgrade Coaches Clinic, which is considered one of the top coaching clinics in Europe. Over its 18 year history, the clinic has built a reputation of allowing coaches to share new ways to attack the technical and tactical elements of both the offensive and defensive parts of the game.
This year's clinic will run from June 29th, 2019 to June 30th, 2019 and will be hosted at the Ranko Zeravica gym in Belgrade, Serbia. The coaching clinic has featured some of the most prominent coaches around the world including: Dusan Ivkovic, Zeljko Obradovic, Svetislav Pesic, Bozidar Maljkovic, Dusko Vujosevic, Igor Kokoskov, Darko Rajakovic, Vlade Divac, Gregg Popovich, Larry Brown, Don Nelson, Rick Majerus, Rick Barnes, Tim Floyd, Del Harris, Jim O' Brien, Roy Williams, Mike D' Antoni, Ettore Messina, Rubén Magnano, Aíto García Reneses, Sergio Scariolo, Andrea Trinchieri, Dimitrios Itoudis, Dennis Felton, Joan Plaza and more.