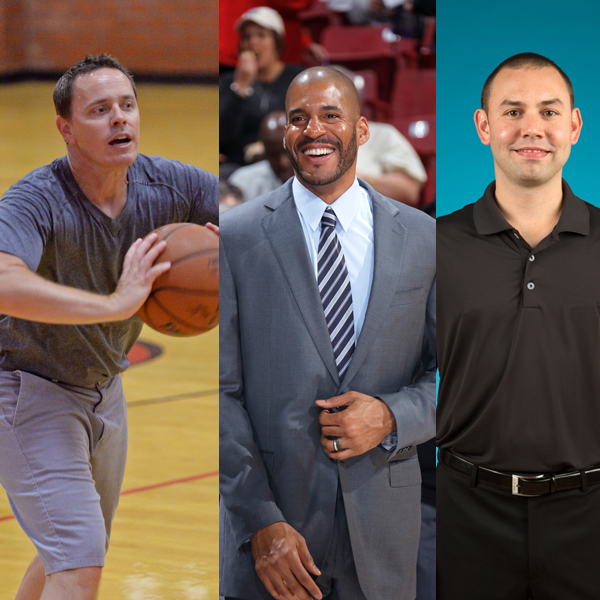 via NBA.com
ORLANDO – The Orlando Magic have named Chad Forcier, Corliss Williamson and David Adelman assistant coaches. Per team policy, terms of the deals are not disclosed. In addition Jay Hernandez will remain as assistant coach/player development, completing Frank Vogel's coaching staff.
"Our staff possesses a tremendous work ethic, has great attention to detail, and will help our players reach their full potential," said Vogel. "Their talents and experience complement each other and we are thrilled to have them with us."
Forcier has spent the last nine seasons (2007-16) as an assistant coach with San Antonio. With the Spurs, he was responsible for player development. Forcier was a member of the San Antonio staff that won the NBA World Championship in 2013-14.
A 12-year NBA veteran, Williamson has spent the last three seasons (2013-16) as an assistant coach with Sacramento. Prior to joining the Kings, he was head coach at the University of Central Arkansas for three seasons (2010-13). Williamson also spent three seasons at Arkansas Baptist College, two as an assistant coach and one as head coach (2009-10).
Adelman has spent the last five seasons (2011-16) with Minnesota, including the last three as an assistant coach. His NBA career began in 2011 as a player development coach under his father, Rick Adelman. Prior to joining the Timberwolves, Adelman spent five seasons as head basketball coach at Lincoln High School in Portland, Oregon.
To read the full release, click here: Orlando Magic Finalize Coaching Staff