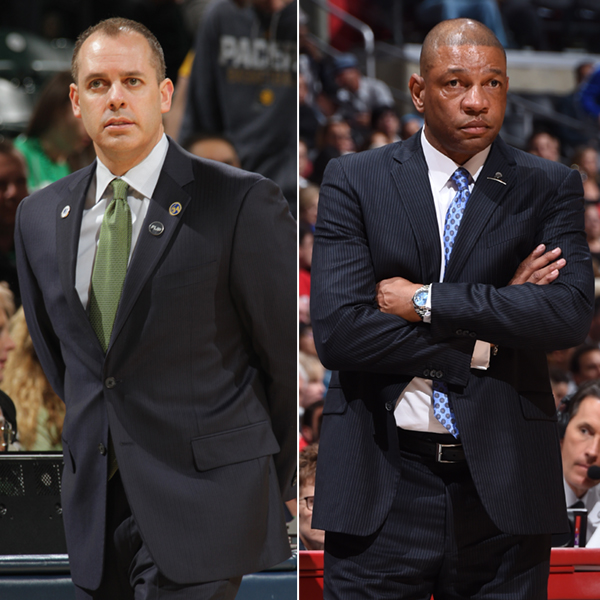 The Indiana Pacers' Frank Vogel and the Los Angeles Clippers' Doc Rivers today were named the NBA Eastern and Western Conference Coaches of the Month, respectively, for games played in April.
Vogel led the Pacers to the best record in the Eastern Conference at 6-1. The Pacers won their final three games and held off the Detroit Pistons for the seventh seed in the East playoffs. Indiana averaged 108 points per game and shot a conference-best 49.3 percent from the field in April. Four of the Pacers' six wins came by double digits, and their +8.6 scoring differential led the conference.
Rivers guided the Clippers, the fourth seed in the Western Conference playoffs, to a 6-1 record, tops in the West. The Clippers surrendered 100 or more points just twice in seven games and held opponents to an average of 94.1 points on a league-low 40.6 percent shooting from the field. L.A. posted back-to-back home wins over two West playoff teams, the Dallas Mavericks and Memphis Grizzlies, on April 10 and 12, rounding out a 4-0 month at Staples Center.
Full article: Vogel, Rivers named Coaches of the Month for April