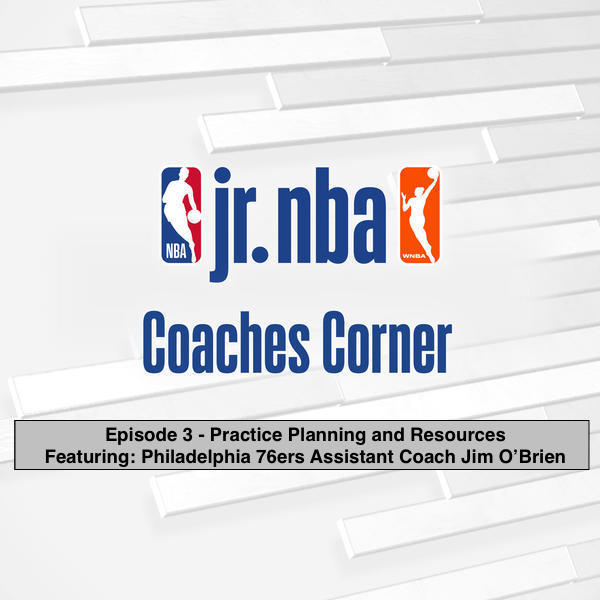 Check out this week's Jr. NBA Coaches Corner Podcast, featuring Philadelphia 76ers Assistant Coach Jim O'Brien discussing practice planning and resources. The Jr. NBA Coaches Corner Podcast is a 12-part podcast series focused on youth coaching development and basketball strategy, featuring NBA Head and Assistant Coaches. The podcast is hosted by Jay Bilas of ESPN and episodes will be streamed and available online via JrNBA.com, Spotify, Apple Podcasts, and anywhere else podcasts can be found.
This week's podcast also includes Coach O'Brien and host Jay Bilas discussing and breaking down a video from the eCoachBasketball library teaching viewers how to attack the top foot of a defender in a close out.
The NBA Coaches Association through the eCoachBasketball platform gives everyone access to be taught directly by the top Coaches in the world, NBA Coaches. We believe everyone should have access to the best Coaches. Our mission is to create a place where anyone seeking to learn a sport can be taught by the best Coaches in the world. We are focused on providing access to these Coaches with a digital platform that is designed to accelerate player development by breaking down the barriers of time, distance, and financial limitations that prevent athletes from accessing elite level coaching.
Check out this week's podcast here: https://www.youtube.com/watch?v=CZSCSgmuN1w