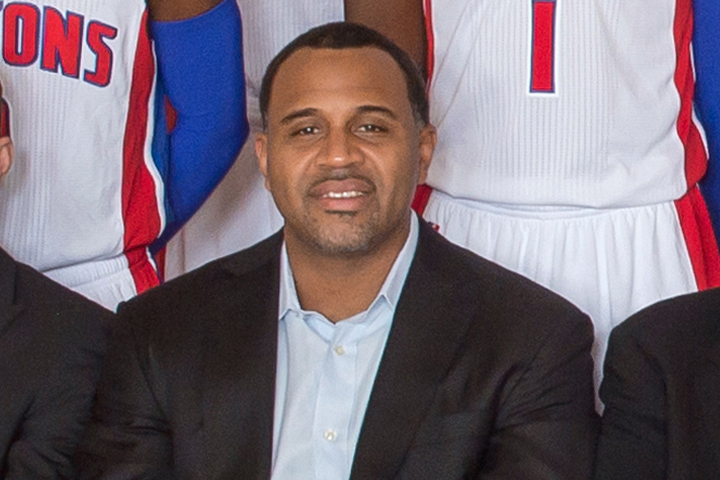 Preparation was Malik Allen's calling card during his 10-year NBA playing career.
Admittedly not able to overwhelm opponents with his athletic abilities, Allen averaged 4.9 points and 2.8 rebounds in 378 games in large part due to always being ready and knowing league personnel.
Those same characteristics are serving Allen, a former Shawnee High School and Villanova standout, well as a third-year assistant coach on Stan Van Gundy's Detroit Pistons staff.
"I wasn't going to be able to roll the ball out and be as gifted as a lot of these other guys," Allen said prior to Saturday night's 136-106 victory over the 76ers. "From a preparation standpoint, it's very similar."
Van Gundy was Allen's coach during Allen's first (the Heat) and last (the Magic) stops as a player. He especially appreciated how the 6-foot-10 Allen, who went undrafted in 2000 after four years at 'Nova, could sit for a month and then contribute if called upon at power forward, so he figured hiring Allen was a logical choice despite Allen having no coaching experience.
"Malik approaches the job of coaching the exact same way he approached it as a player — he works his (butt) off," Van Gundy said. "He does everything he can possibly do to get better every day. I totally trust his preparation when it's his game plan (of an opposing team). He's a guy that is always looking to get better."
The 38-year-old Allen has earned a reputation as approachable but firm with the Pistons' players.
"Malik does a great job of encouraging but also getting on us," said former Sixer Ish Smith. "Since he's a former player, when he speaks our heads turn and we automatically listen. I love Malik."
"He's got a good relationship with the players on the court, but not one where they would probably call him their best friend," Van Gundy said. "He pushes guys pretty hard. He's a demanding guy."
To read the full article, click here: Preparation remains key for Villanova standout Malik Allen as NBA assistant coach