WIZARDS PLAYERS & MILITARY PERSONNEL VOLUNTEERED AT THE CAPITAL AREA FOOD BANK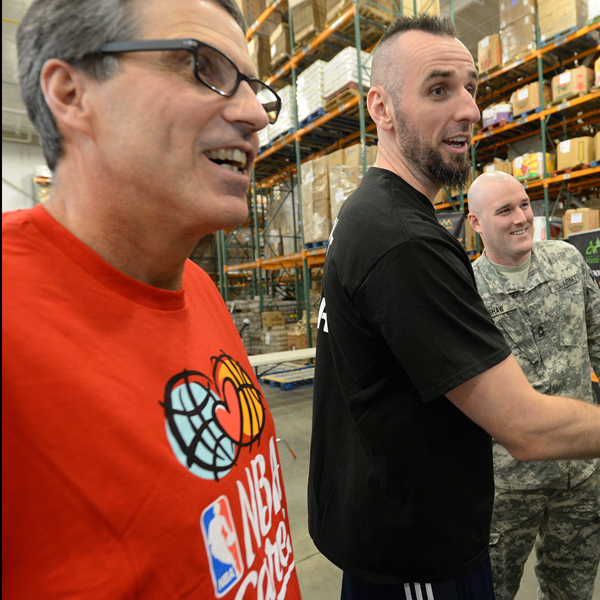 As part of NBA Cares and the league's commitment to service, Washington Wizards head coach Randy Wittman, players Dejuan Blair, Bradley Beal, Marcin Gortat, Kris Humphries, Glen Rice, Garrett Temple and Martell Webster were joined on Friday, Oct. 24, by General Larry Spencer, Vice Chief of Staff of the United States Air Force,  military personnel, Wizard Girls, G-Wiz and local students from Brown Educational Center to help prepare healthy meals bags for the Capital Area Food Bank's Weekend Bag Program, which ensures that nearly 2,000 children have food to eat on the weekend.
The NBA's commitment to service initiative provides opportunities for military personnel to serve their communities alongside civilians. This project is one of the first events to be held as part of the roll out of the community pillar of "Commitment to Service," which is focused on building a culture of service by meeting local needs through community service projects done jointly between the NBA teams and military.