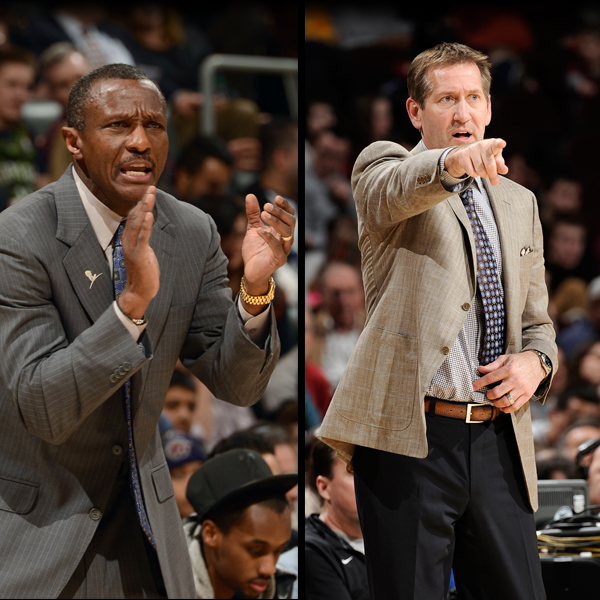 NEW YORK — The Toronto Raptors' Dwane Casey and the Phoenix Suns' Jeff Hornacek today were named the NBA Eastern and Western Conference Coaches of the Month, respectively, for games played in December.
Casey led the Raptors to an 8-6 (.571) record, including road wins over the Dallas Mavericks and Oklahoma City Thunder. The six road wins Toronto posted tied for best in the conference in December (Maurice Cheeks led the Detroit Pistons to six road wins). The Raptors had five players account for double-digit scoring averages on the month, and closed December winning seven of their final nine games.
Hornacek guided the Suns to a 10-3 (.769) record, including wins over the Mavericks, Golden State Warriors, Houston Rockets and Los Angeles Clippers. Phoenix recorded a five-game winning streak between Dec. 4-15, the longest winning streak the Suns have had since January, 2011. The Suns, who rank eighth in the NBA in scoring at 103.7 ppg, eclipsed the 100-point plateau in 10 of their final 11 December contests.
Other nominees for Coach of the Month were Atlanta's Mike Budenholzer, Golden State's Mark Jackson, Indiana's Frank Vogel, Los Angeles Clippers' Doc Rivers, Miami's Erik Spoelstra, Oklahoma City's Scott Brooks, Portland's Terry Stotts and San Antonio's Gregg Popovich.
Via NBA.COM