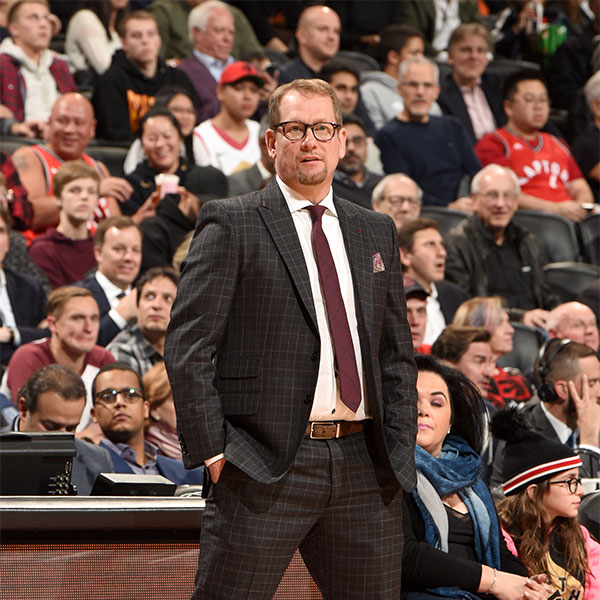 It's not just figuring out playing rotations that Toronto Raptors coach Nick Nurse has on his plate early in this NBA season.
He's also figuring how and when to rotate his top three assistant coaches.
It certainly doesn't change as often as his substitution pattern of players does but Nurse is finding out just how his assistants will be deployed later in the year when the games matter a bit more with the post-season approaching.
He's divided the responsibilities into three categories — offence, defence and what he calls "special teams" that encompass out-of-bounds plays, trick defences, after-timeout play calls and sundry other, well, special plays.
He's got his top three lieutenants — Adrian Griffin, Sergio Scariolo and Nate Bjorkgren — rotating through stretches of about 10 games in each of the disciplines and, eventually, Nurse will settle on consistent job descriptions.
For the full story click here: Raptors coach Nick Nurse keeping his assistants on their toes
Source: www.thespec.com