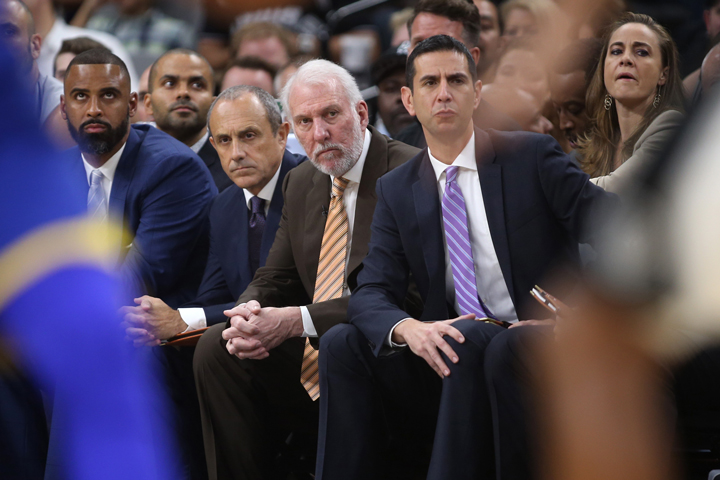 With the San Antonio Spurs' 112-95 victory over the Phoenix Suns on Sunday night, Gregg Popovich earned his 1,156th career victory and passed Phil Jackson for sixth place on the NBA's all-time win list.
Only George Karl (1,175), Pat Riley (1,210), Jerry Sloan (1,221), Lenny Wilkens (1,332) and Don Nelson (1,335) are ahead of Popovich — for now.
Considering the Spurs have averaged more than 50 wins per season under Popovich, the all-time record appears attainable if he decides to coach a few more years.
Rather than discusss the accomplishment after the win, Popovich used his time with the media to address the tragedy at First Baptist Church, which is located 32 miles from the AT&T Center.
"We won a basketball game. Considering what's gone on today, it's pretty meaningless," Popovich said in his brief postgame remarks. "When you think about the tragedy those families are suffering, it's inconceivable and impossible to put your head around. So, I think talking about basketball is probably pretty inappropriate. So, you guys have a good night."
Click here to view the official release: San Antonio Spurs coach Gregg Popovich passes Phil Jackson for sixth on NBA's all-time win list