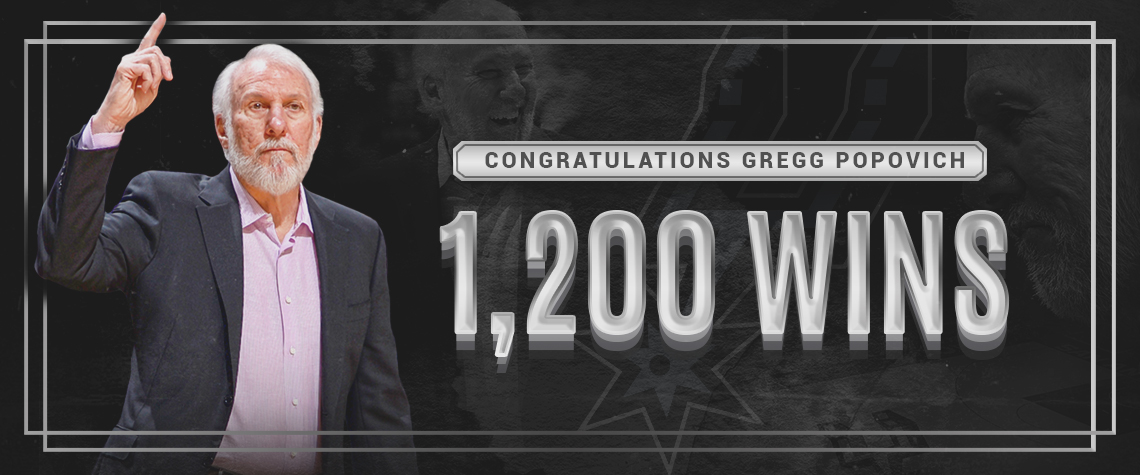 The San Antonio Spurs defeated the Los Angeles Lakers Saturday night at home, giving Spurs head coach Gregg Popovich the 1,200th win of his NBA coaching career.
Popovich, 69, now has a regular-season coaching mark of 1,200-543 with the Spurs.
Gregg Popovich became head coach of the Spurs all the way back in 1996. He went 17-47 that year. Since then, the Spurs have never had a record below .500.
Popovich has won five NBA championships with San Antonio. He's been named Coach of the Year three times and is widely regarded as the best NBA coach of the last decade. The Spurs have never won back-to-back championships, but people still consider them a dynasty for their sustainable success, and it's all because of Popovich and his leadership.
For the full story click below:
Spurs' Gregg Popovich becomes 5th coach to reach 1,200 career wins
Source: www.clutchpoints.com