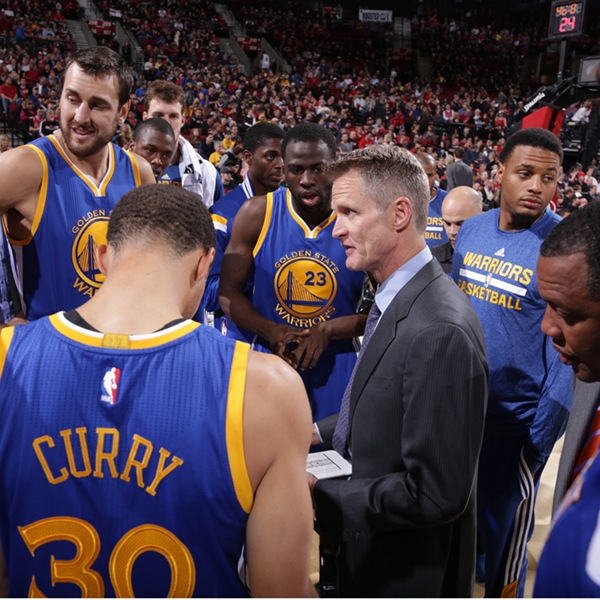 Former Chicago Bull Steve Kerr brings his 16-2 Golden State Warriors to the United Center Saturday night
The contents of this page have not been reviewed or endorsed by the Chicago Bulls. All opinions expressed by Sam Smith are solely his own and do not reflect the opinions of the Chicago Bulls or its Basketball Operations staff, parent company, partners, or sponsors. His sources are not known to the Bulls and he has no special access to information beyond the access and privileges that go along with being an NBA accredited member of the media.
There is no proven formula to produce a great NBA coach. Red Auerbach and Phil Jackson couldn't be more different, Red the cigar smoking city kid who didn't play and Phil the meditating small town kid who did. Gregg Popovich and Chuck Daly didn't play in the pros; Pat Riley and Larry Brown did, often excelling. Though there generally is one trait common among the great ones, which is an ability to communicate, a mastery of human understanding without any training or degree, a concern for individuals amidst the harsh demands and generally a wry outlook on their crazy world.