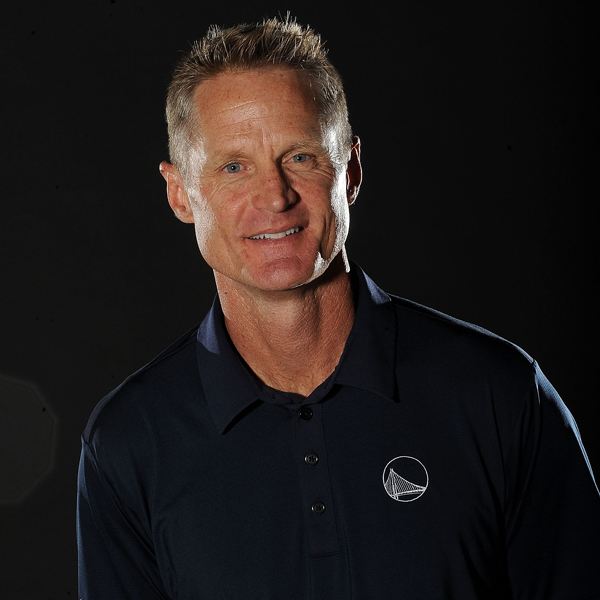 The following press release was issued by the University of Arizona
TUCSON, Ariz. – University of Arizona alums Steve and Margot Kerr have committed $1 million to the University of Arizona to assist with the McKale Memorial Center renovation and future academic facility enhancements. The Kerrs' gift joins the $6 million lead gift from Cole and Jeannie Davis, a $1 million gift from George Kalil, and a number of additional generous Arizona Athletics donations in support of McKale's Phase I renovation.
"My experience as a student-athlete at the U of A shaped my life and my entire career," said Steve Kerr. "I am incredibly thankful for the opportunity I was given to be a part of such a special University. This gift reflects my thanks and also my support for all the future student-athletes who will come to Arizona to compete, study and shape their own lives moving forward."
McKale's renovation will positively impact all 20 of UA's sports programs and specifically men's and women's basketball, volleyball and gymnastics, which use McKale as their competition site. Volleyball was the first program to compete in the new-look McKale Center on Friday, Sept. 5 and renovations are expected to be complete by the start of the men's basketball regular season.
"We are really excited that Steve and Margot have decided to show this kind of support for Arizona Athletics," said Director of Athletics Greg Byrne. "Steve is one of the icons of our athletics department and he has been such a great ambassador for this program throughout his professional career. We know McKale is a special place to him and his family and we're thrilled that they could be involved in this renovation. It's even more exciting that an athletics alum has provided this level of commitment and we believe it will lead to even more former student-athletes getting involved."
The first aspect of the renovation project was completed at the beginning of 2014 with the installation of a state-of-the-art, high-definition scoreboard. The new version features four 19' x 11' video screens totaling 836 square feet, which is more than two-and-half times larger than the previous board, a static ring on top for promotional opportunities and two LED rings.
"Just as Steve Kerr wowed University of Arizona fans with his leadership on the basketball court, his generosity will inspire others," UA President Ann Weaver Hart added. "This generous gift from Steve and Margot reflects their passion for sport and will benefit aspiring basketball players and other student-athletes, as well as our loyal UA fans who cheer them."
Phase I of the renovation began in May 2014 and includes upgraded seating, hand rails, enhanced lighting and a new playing floor. In addition, the renovation addresses amenities and upgrades that include men's and women's locker rooms, concessions and restrooms.
"I would like to extend a heartfelt thank you to Steve and Margot for their incredible generosity and continued support of our program," head men's basketball coach Sean Miller said. "Steve's basketball career is extraordinary on so many levels. However, his qualities as a person and the qualities of his family are equally exemplary. Today's gift epitomizes the reasons that we take so much pride in referring to Arizona basketball as 'A Player's Program.'"
Upgrades and renovations to McKale and other campus facilities are an integral part of Arizona NOW, the University's $1.5 billion comprehensive fundraising campaign launched in April 2014. In particular, McKale's positive impact on UA's student-athletes, and its ability as a premier Tucson venue to unite the community in support of Wildcat competition, positions it as a campaign priority. With thanks to donors such as the Kerrs, Arizona NOW has already surpassed the $1 billion mark in the first year of its public launch.
"We are incredibly grateful to the Kerrs for their gift to McKale," said James H. Moore, Jr., president and CEO of the UA Foundation. "Arizona NOW is thriving with thanks to the generosity and loyalty of donors like Steve and Margot."
As a result of this generous gift, the Kerrs join 42 percent of men's basketball letterwinners and nearly 30 percent of all alumni letterwinners who have given back to Arizona Athletics at one point in their life.
While at Arizona, Kerr left an indelible mark on Arizona basketball in the mid-to-late 1980s, which culminated with his role in the Wildcats first-ever Final Four in 1988. That group went 35-3 (17-1 Pac-10) in head coach Lute Olson's fifth season, finishing with a trip to the National Semifinals.
With Kerr on the roster, the UA won two regular-season Pac-10 titles and a conference tournament championship, reaching the NCAA Tournament in each of his last three seasons on the court. Kerr also earned two first-team All-Pac-10 honors and a pair of Pac-10 All-Academic accolades. He remains Arizona's career leader in three-point field goal percentage with an astounding mark of .573, all of which came during the 1987-88 campaign to set an NCAA single-season record that still stands. Kerr's jersey is one of just four that has been retired by the Arizona men's basketball program.
Kerr went on to play for 6 teams over a 15 year NBA career, including stints in Chicago and San Antonio that included a total of five NBA championships. Kerr shot better than 45 percent from three-point range over 910 regular-season games and retired as the NBA all-time leader in three-point field goal percentage for a career (.454). Following his retirement as a player, Kerr served as the general manager of the Phoenix Suns from 2007-10 and also developed into a highly-regarded television commentator on both NBA and college basketball broadcasts for TNT. On May 14, 2014, Kerr was named head coach of the Golden State Warriors.
Arizona Athletics receives no state appropriations or student fees, but does receive 315 tuition waivers annually, authorized by the Arizona Board of Regents. Tuition waivers are also granted to ASU and NAU. The athletics department is responsible for the cost of room, board and books to supplement the tuition waivers and is responsible for generating revenues to cover the department's annual operating costs and budgetary obligations. Additionally, all funds required for new facilities and renovations are provided through the continued support and generosity of athletics department ticket buyers and donors.