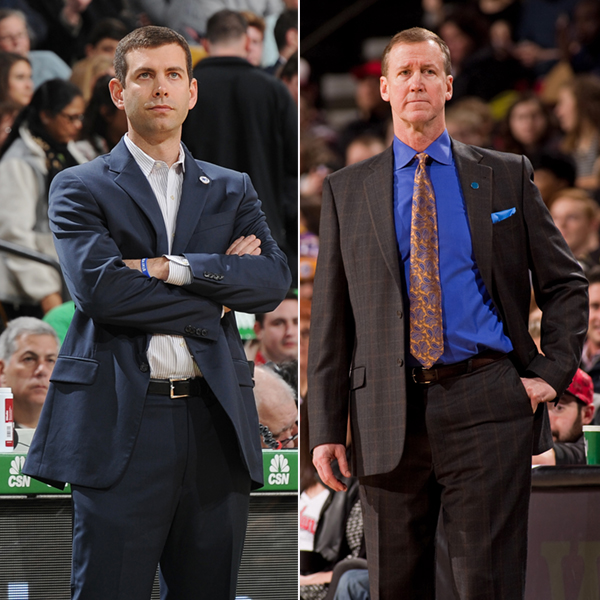 NEW YORK — The Boston Celtics' Brad Stevens and the Portland Trail Blazers' Terry Stotts today were named the NBA Eastern and Western Conference Coaches of the Month, respectively, for games played in February.
Stevens led the Celtics to the best record in the Eastern Conference (9-3) in February, which included a 6-0 mark at TD Garden. The Celtics scored 100-plus points in 10 of 12 games and led the conference in scoring at 110.8 points. Boston recorded wins against the Cleveland Cavaliers and Miami Heat, and enters March with the East's third-best record (36-25).
Stotts guided the Trail Blazers to a 9-2 record in February, which included wins over the Memphis Grizzlies, Golden State Warriors, Chicago Bulls and Indiana Pacers. Portland ranked fourth in the NBA in scoring (110.6 points) and enjoyed the league's second-best point differential (+8.0 points). Stotts' Trail Blazers closed the month winning eight of their final nine games and enter March tied with the Dallas Mavericks' for sixth place in the Western Conference.
Read the full article here: www.nba.com