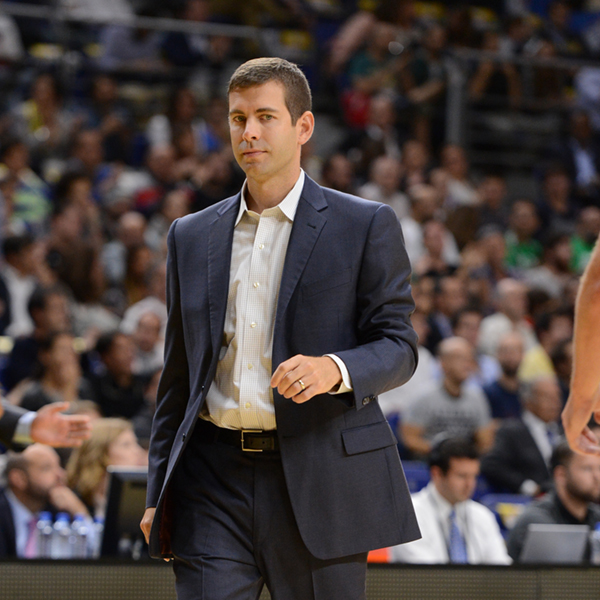 Brad Stevens is in Indianapolis to coach his Celtics against the Pacers, but he was able to catch up with a few old friends Tuesday night while in town.
No visit was more important than the one he had with Andrew Smith.
Smith, who played four seasons under Stevens from 2009-13 at Butler, was diagnosed with non-Hodgkin's lymphoma nearly two years ago. Stevens has made it a point to be one of Smith's greatest supporters as the 6-foot-11 big man has fought the disease.
Tuesday's visit to Indianapolis came at an opportune time for Stevens. Boston's trip to play the Pacers allowed the coach to visit with Smith less than 48 hours before one of the most important procedures of his lengthy battle against cancer.
Read the full story via www.nba.com/celtics here: http://on.nba.com/1NsvicU
http://on.nba.com/1NsvicU