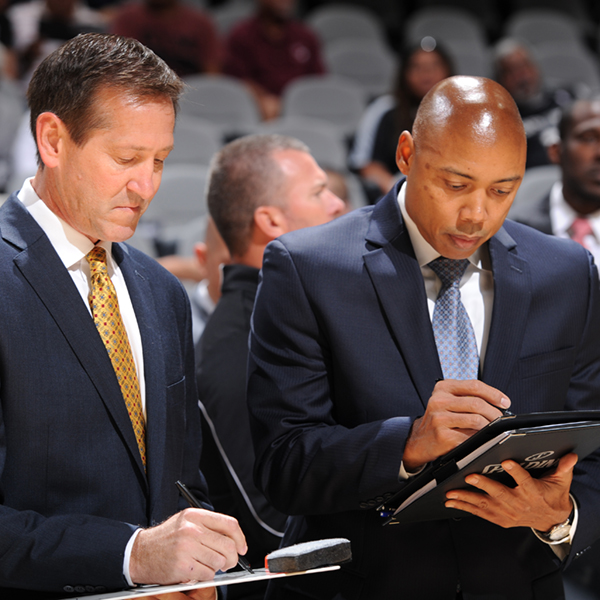 Phoenix Suns assistant coach Corey Gaines is always moving.
Always.
He's 50-years-old, but doesn't look a day over 30. Maybe it's because he's worked out multiple times per day for decades. Eats clean. Takes immaculate care of himself.
Gaines, though, is far from a "square." When he was head coach of the 2009 WNBA Champion Phoenix Mercury, Gaines was endearingly referred to by fans as "Coach GQ" in reference to the popular men's fashion and style magazine.
To be blunt, he's just a cool, good dude who's easy to get along with – which has been especially important in his role with the Suns over the years, and now as an assistant coach for Jeff Hornacek.
"Corey adds great balance to our staff," Player Development Coach, Irv Roland, said. "Besides being knowledgeable, he is always positive and that's huge given the young team we've had the past few seasons."
Read the full story via: www.nba.com/suns