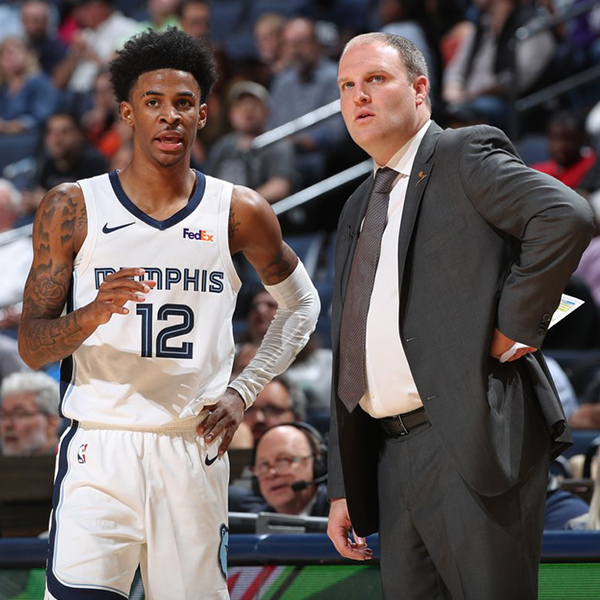 "'[Jenkins] has the overall knowledge of everything that it takes to be a head coach. It always starts with a high basketball acumen […] but you also need an understanding of what's happening in the [NBA] landscape,' Budenholzer said. 'How are you building culture, how are you building your team, can you work with a front office, can you collaborate—things like that. [That's the] next step of being a head coach. There's just a lot more that comes with it.'"
Great article by Jonathan Tjarks of The Ringer on Memphis Grizzlies' Head Coach Taylor Jenkins and his unique path to becoming the NBA's second youngest Head Coach.
Coach Jenkins fell in love with coaching as an undergrad at the University of Pennsylvania. While he had no connection with the Quakers basketball team, he spent most of his time working with a youth league that he helped start in West Philadelphia.
Check out the full article here: https://www.theringer.com/nba/2019/11/14/20964116/taylor-jenkins-memphis-grizzlies-ja-morant-jaren-jackson