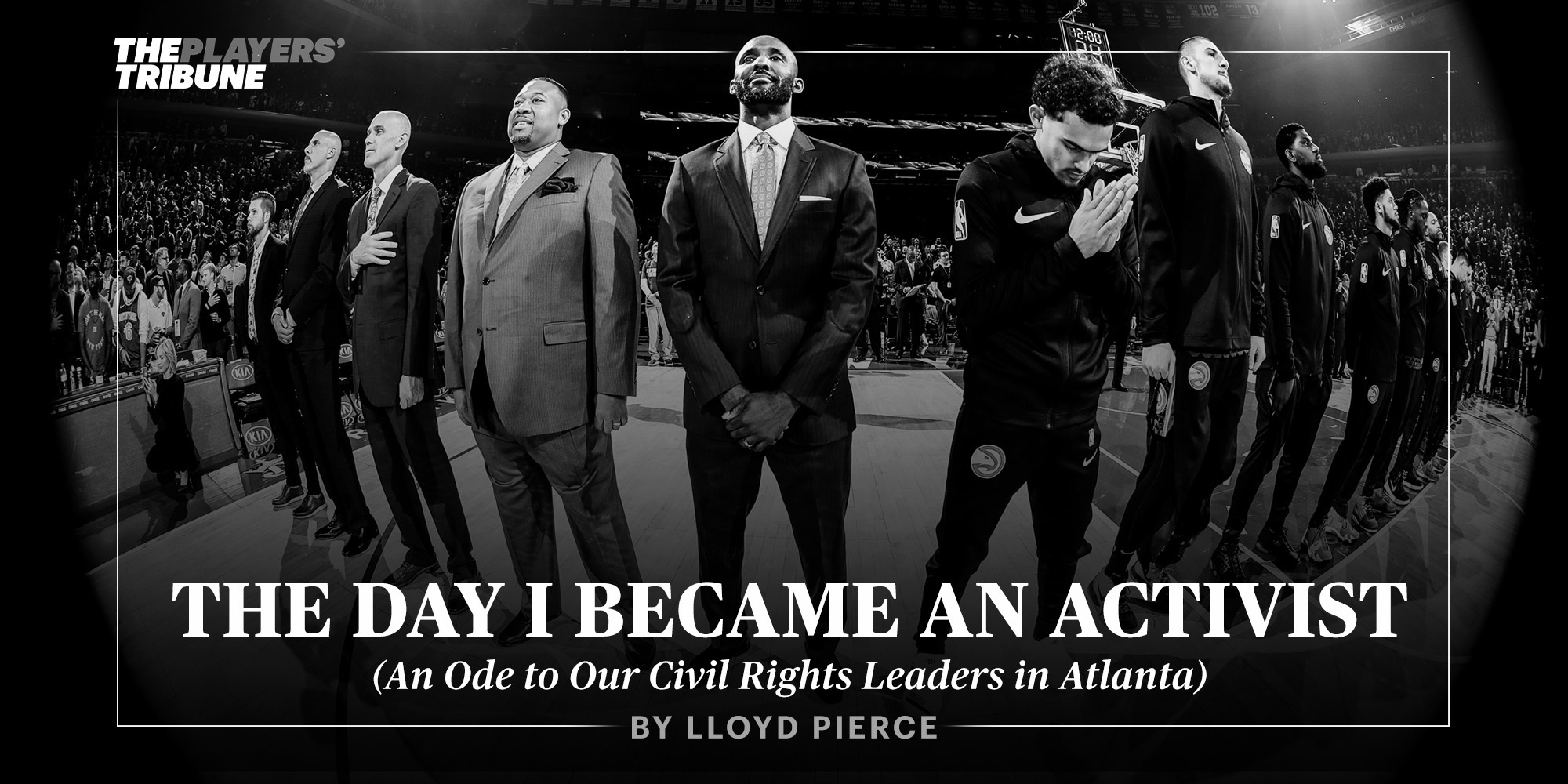 Great work by Atlanta Hawks Head Coach Lloyd Pierce for penning an open letter in The Players' Tribune on his view of being a Black Head Coach in Atlanta and his deep personal bonds with Reverend C.T. Vivian, Reverend Joseph E. Lowery, Ambassador Andrew Young, and Congressman John Lewis.
Check out the full letter here: https://www.theplayerstribune.com/en-us/articles/lloyd-pierce-atlanta-civil-rights-activist
(Photo by Nathaniel S. Butler/NBAE via Getty Images via The Players Tribune).