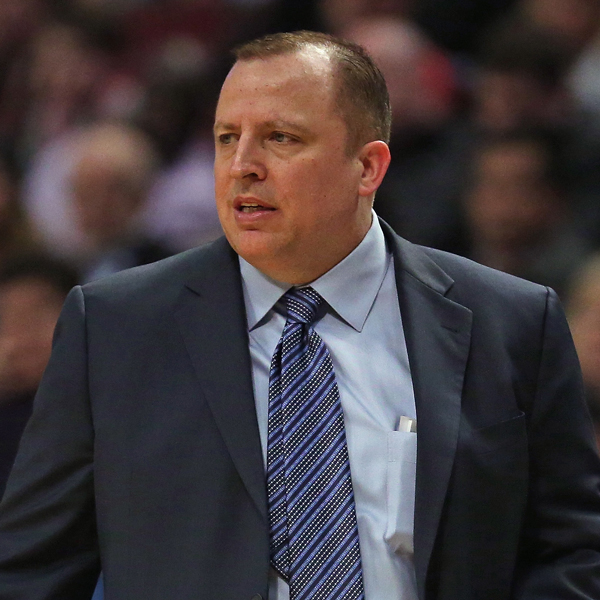 The Minnesota Timberwolves today announced the team has agreed to terms with Tom Thibodeau as President of Basketball Operations and Head Coach.
"We are extremely excited to welcome Tom Thibodeau back to the Timberwolves," said Timberwolves owner Glen Taylor. "Through this process we quickly identified Tom as the best leader to shape our talented team and help them realize their full potential. Tom's resume speaks for itself. He is a proven winner, leader and one of the most well-respected NBA head coaches over the last decade. His teams have annually been among the league leaders in defense and we are excited about the approach and mentality he will bring to that side of the ball. The future of the Minnesota Timberwolves has never been brighter and we are very pleased to have Tom as our basketball operations leader moving forward.
A veteran of over 25 seasons as an NBA head coach and assistant coach, Thibodeau's teams have advanced to the postseason in 19 seasons, including three trips to the NBA Finals (1999, 2008, 2010). Most recently Thibodeau was head coach of the Chicago Bulls, leading the Bulls to a 255-139 record over five seasons from 2010-15. Under his tutelage, the Bulls reached the playoffs in all five seasons, including holding the best record in the NBA in both of his first two seasons (2010-12). Thibodeau is one of two coaches in NBA history to win the most games in the league in each of his first two seasons. His .647 winning percentage as head coach ranks seventh in NBA history (min. 200 games).
To read more, click here: Minnesota Timberwolves Agree to Terms with Tom Thibodeau