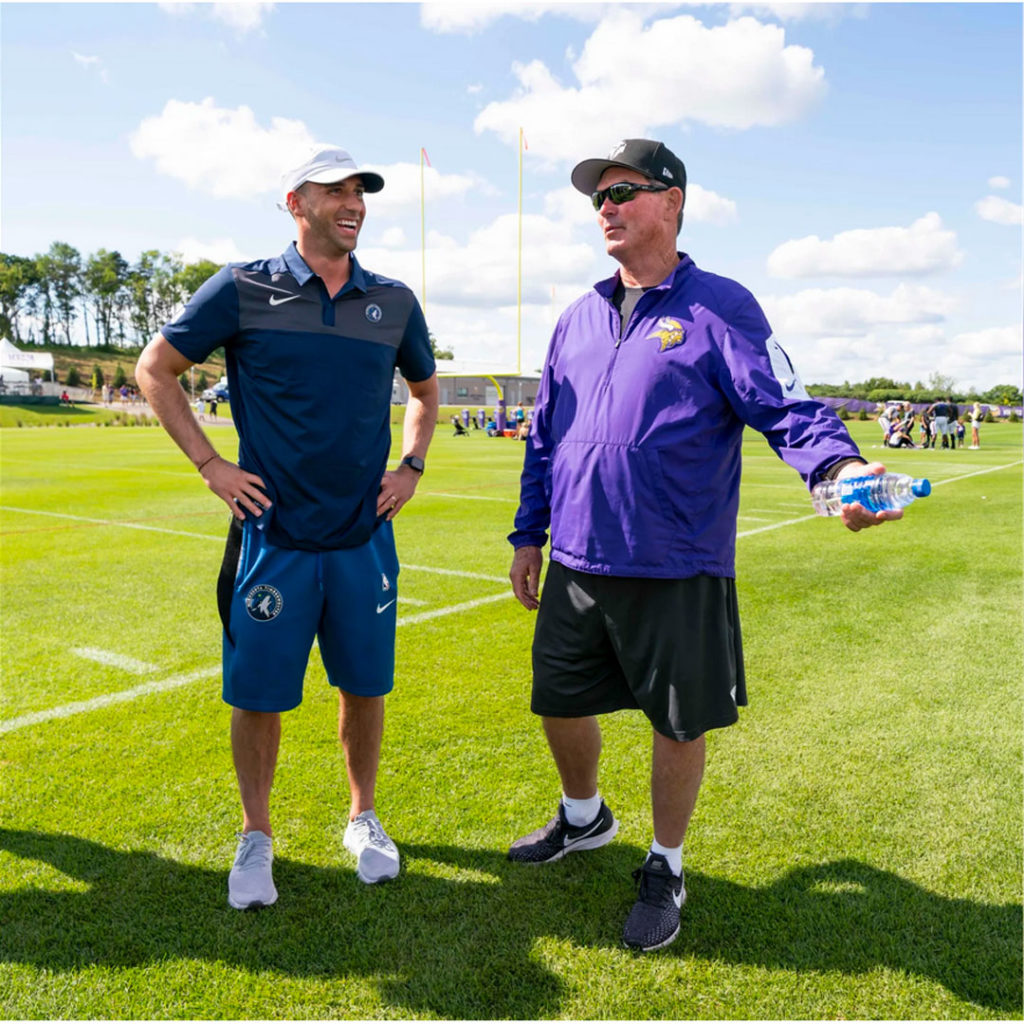 An extra coach made an appearance on the sideline for Monday's Verizon Vikings Training Camp practice.
Only, he took notes instead of giving them.
Timberwolves Head Coach Ryan Saunders watched the Vikings practice along with Timberwolves rookies Jarrett Culver, Jaylen Nowell and Naz Reid, and a number of staff members.
Saunders self-identified as a "die-hard" Vikings fan and said it was "really cool" to have a sideline view of the action.
The son of the late Flip Saunders, who served as the Timberwolves head coach from 1995-2005 and again from 2014-15, Ryan Saunders spent his formative years rooting for the Vikings and stayed committed through the ups and downs.
Saunders still remembers the seats he and his father had at the Metrodome during the 1998 NFC Championship Game, during which the Vikings suffered a heart-breaking loss to the Falcons.
Click here to read the full article: https://www.vikings.com/news/timberwolves-ryan-saunders-vikings-fan-enjoys-sideline-view
Source: www.vikings.com
[dopwgg ID= 70]