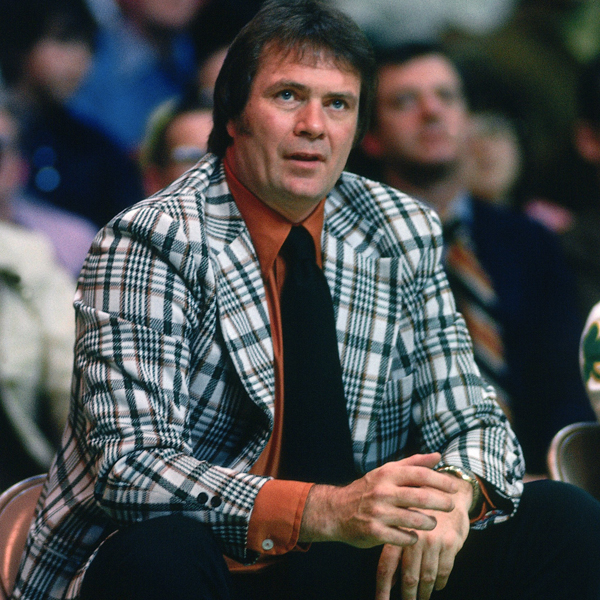 The NBA Coaches Association announced today that legendary Celtics player and coach Tommy Heinsohn will receive the inaugural Chuck Daly Lifetime Achievement Award. The award carries on the memory of Hall of Fame coach Chuck Daly.
Daly set a standard of integrity, class and competitive excellence, and his recent passing is mourned by his fellow coaches. The award will recognize a coach who made special contributions to the sport throughout his NBA career and whose body of work had a positive, lasting impact on the NBA coaching profession. It will be presented annually to a current or former NBA head or assistant coach.
Following his Hall of Fame playing career, Tommy Heinsohn led the Celtics to two NBA championships as head coach in 1974 and 1976. During eight-plus seasons on the Celtics' sideline, Heinsohn displayed a passion for the game and an unwavering loyalty to the Boston franchise that continues today. His love and respect for the game, along with his major contributions to the establishment of the NBA Coaches Association, make him a perfect choice for the inaugural "Chuck Daly Lifetime Achievement Award."
"I'm honored by this recognition," said Heinsohn. "Chuck Daly was a man and a coach who everyone had great respect for, and to be recognized in his memory is very special. I humbly accept this honor on behalf of all those who coach and have coached in the NBA."
Dallas Mavericks head coach and NBA Coaches Association President Rick Carlisle added: "Like Chuck, Tommy Heinsohn has shown a lifetime devotion to improving NBA basketball for all who play, coach and watch the sport. His dedication, drive and vision unified NBA coaches and helped ensure their welfare for decades to come. Tommy helped pave the way for future coaches to make meaningful contributions to the game beyond the locker room and sidelines. All NBA coaches owe Tommy a debt of gratitude for his work and his example."
The NBA Coaches Association encompasses all current head and assistant coaches, as well as an active alumni totaling more than 225 members. The NBA Coaches Association is an integral part of the NBA family, working closely with the league on a wide variety of game-related, marketing and community service initiatives. With the "Chuck Daly Lifetime Achievement Award" the association salutes Tommy Heinsohn for his groundbreaking efforts on behalf of our group.
via www.nba.com