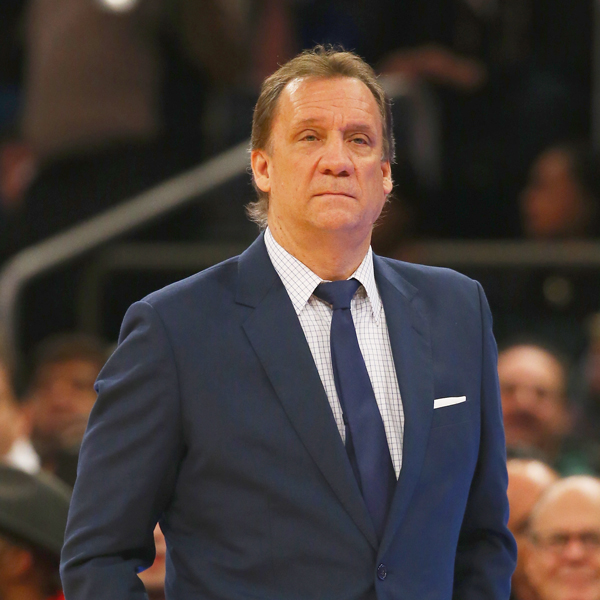 Tuesday marked the one-year anniversary of Flip Saunders' death and the Minnesota Timberwolves organization clearly showed that his legacy has not been forgotten.
The Target Center created a tribute to the former head coach and president in the arena's new premium level. It includes a series of framed newspaper clippings and photos highlighting Saunders' time with the franchise,
Saunders was responsible for acquiring several of Minnesota's current rotation players, including Karl-Anthony Towns, Andrew Wiggins, Zach LaVine, Shabazz Muhammad and Gorgui Dieng.
The Ohio native first joined the Timberwolves in 1995 as the team's general manager before becoming head coach that same year. He held the position for the next decade and guided Minnesota to the 2004 Western Conference Finals, which still remains the Timberwolves' last appearance in the playoffs.
After stints coaching the Detroit Pistons and Washington Wizards in addition to an advisory role with the Boston Celtics, Saunders returned to Minnesota in 2013.
He was diagnosed with Hodgkin's lymphoma during the summer of 2015.
via ESPN
To see more, click here: T'wolves pay tribute to Flip Saunders one year after his death