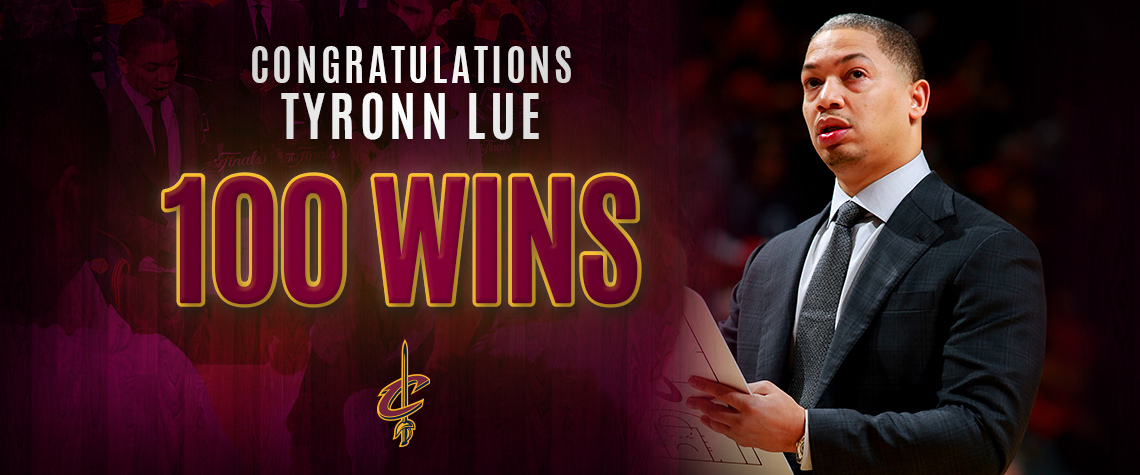 CLEVELAND — The Cavaliers toasted coach Tyronn Lue's 100th win Saturday with popcorn.
Hey, it beats the water the Cavs usually dump on someone for a personal milestone inside the locker room.
Cleveland's 109-100 victory over the Utah Jazz was the 100th of Lue's head coaching career, which dates to Jan. 23, 2016. He took over for fired coach David Blatt then and steered the Cavs to the first title in franchise history.
"It just means I've been fortunate to have been surrounded by a lot of good players and good teams," Lue said. "When you're surrounded like that, good things happen."
Lue doesn't drink alcohol, and the players passed on water because of the weather.
"I couldn't do water because I had my suit on and it's too cold outside to be wet," Lue said.
Cavs locker room attendants were running vacuums over the carpets as reporters entered postgame.
"I didn't know until after the game, but nothing gets by a number of these guys on the team," said Kevin Love, speaking about not only Lue's achievement but the postgame popcorn party. "That's awesome. It's one of those things he's not going to say much about, but we're very happy for him. We appreciate things like that, especially when it's our leader and our coach. It just makes it fun, it makes it satisfying."
Click here to read more: Tyronn Lue wins 100th game as Cleveland Cavaliers coach, players celebrate with postgame popcorn party