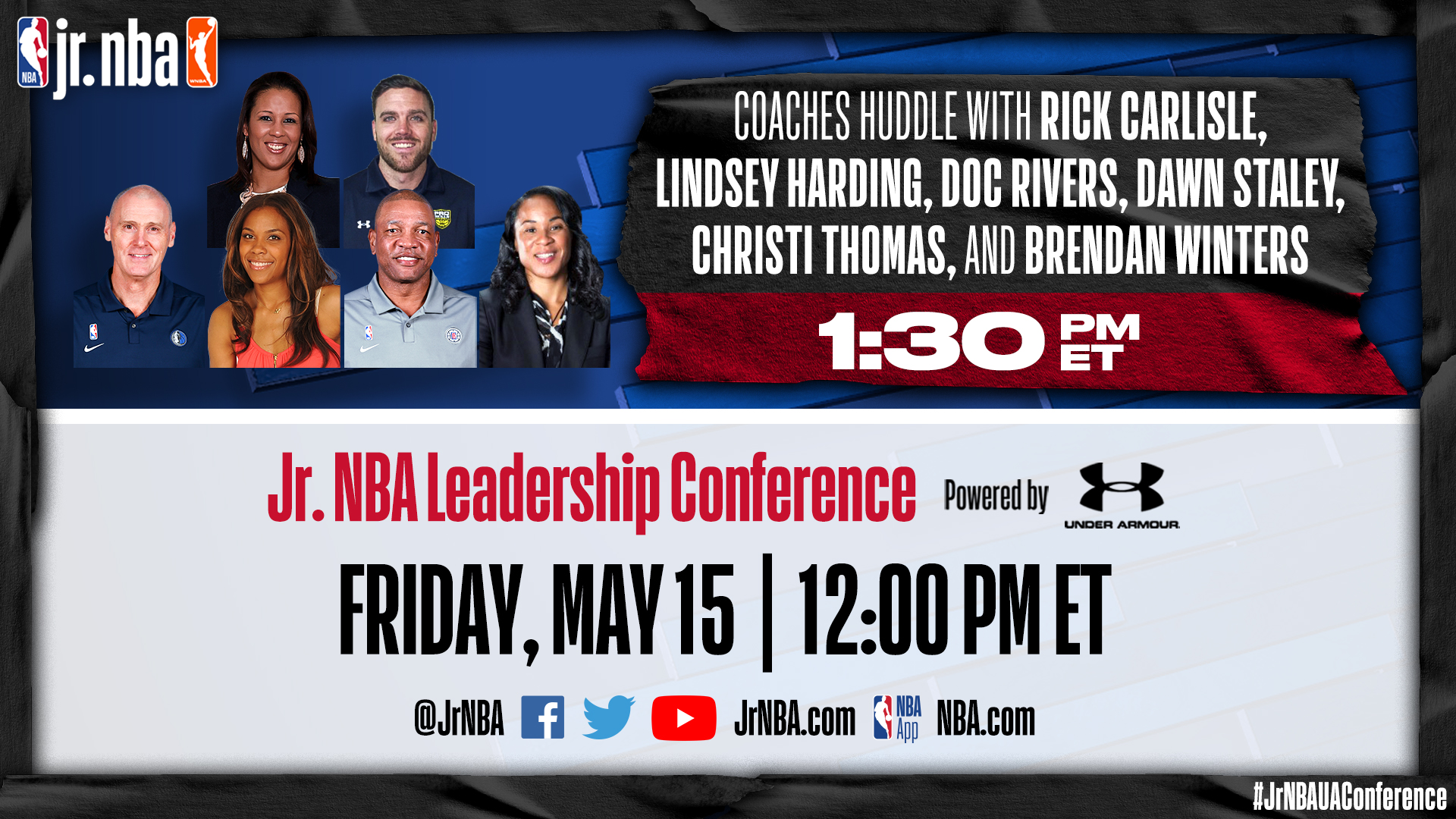 The NBA Coaches Association is pleased to announce that the NBA will be hosting its virtual Jr. NBA Leadership Conference powered by Under Armour on Friday, May 15th at 12:00 pm ET. The virtual conference will bring together members of the youth basketball community to discuss the current state of youth sports.
NBA Coaches Association President and Dallas Mavericks Head Coach Rick Carlisle, Los Angeles Clippers Head Coach Doc Rivers, and Sacramento Kings Assistant Coach Lindsey Harding will be participating in a Coaches Huddle Roundtable session during the Conference. The Coaches Huddle Roundtable session will air at 1:30 pm ET.
The Conference will be livestreamed on the NBA App, NBA.com and Jr.NBA.com, and across the NBA and Jr. NBA's Facebook, Twitter and YouTube accounts.
For more information and to register, please go to: https://jrnbaconference.splashthat.com/