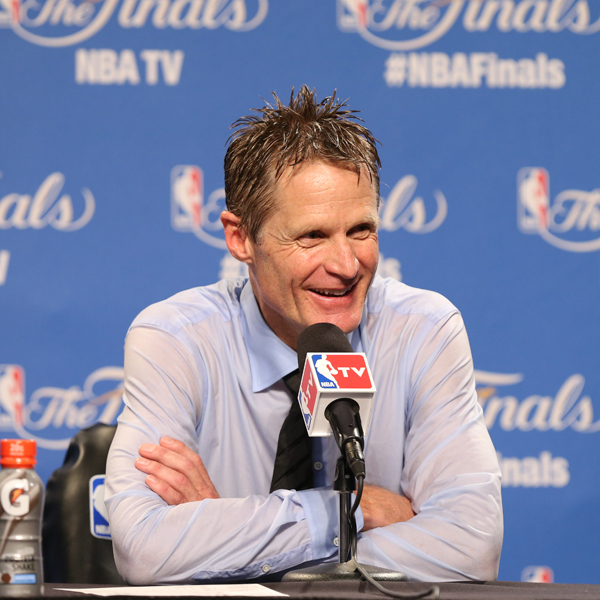 Thirteen months ago, Steve Kerr had a choice to make. Two job offers sat on the table in front of him: head east to join one of his former coaches and mentors, newly installed president of basketball operations Phil Jackson, in attempting to turn around the New York Knicks, or stay on the West Coast to take over a Golden State Warriors club that had significantly more talent and, coming off consecutive playoff berths and a 51-win season, significantly higher expectations.
On Tuesday night, Kerr's Warriors beat the Cleveland Cavaliers, 105-97, to finish off a 4-2 win in the 2015 NBA Finals and give Golden State its first Larry O'Brien Championship Trophy since 1975. In so doing, Kerr became the first rookie head coach to lead his team to the NBA championship since a young slick Pat Riley pulled off the feat with the Los Angeles Lakers in 1982.
It was the 83rd win of the season for the Warriors — a league-leading 67-15 during the regular season, 16-5 during the playoffs. That's the third-highest regular- and postseason win total in NBA history, behind only the 1995-96 and 1996-97 Chicago Bulls … a pair of teams that just so happened to employ a sharpshooting reserve guard named Steve Kerr.
Read the full article here: www.sports.yahoo.com