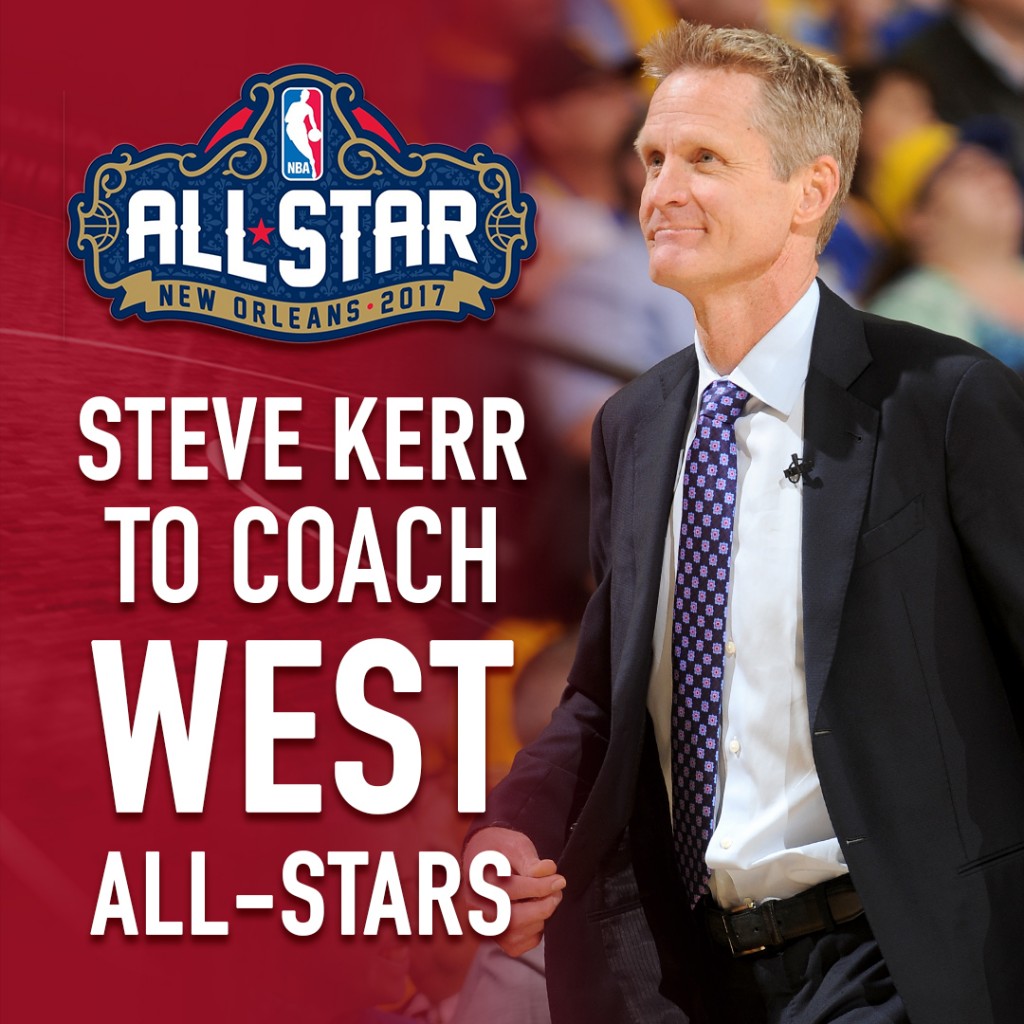 NEW YORK — Golden State Warriors head coach Steve Kerr and his staff will coach the Western Conference All-Stars in the 2017 NBA All-Star Game, which will be played on Sunday, Feb. 19 at 8 p.m. ET at Smoothie King Center in New Orleans.  Kerr earned the honor for the second time in his three seasons as an NBA head coach, having led the Western Conference to a 163-158 victory over the Eastern Conference in the 2015 NBA All-Star Game.
By virtue of the Houston Rockets' 127-114 loss to the Milwaukee Bucks on Jan. 23, the NBA-leading Warriors (38-7, .844) clinched the best record in the West through games played on Sunday, Feb. 5 among the 14 conference teams with a head coach eligible to participate in the 2017 All-Star Game.  The San Antonio Spurs' Gregg Popovich is ineligible for the honor because he coached the West in last year's All-Star Game.
Kerr, the 2015-16 NBA Coach of the Year, has a career coaching record of 178-31 (.852).    Under Kerr, the Warriors won the NBA championship in the 2014-15 season and set a league record with 73 regular-season victories in 2015-16.