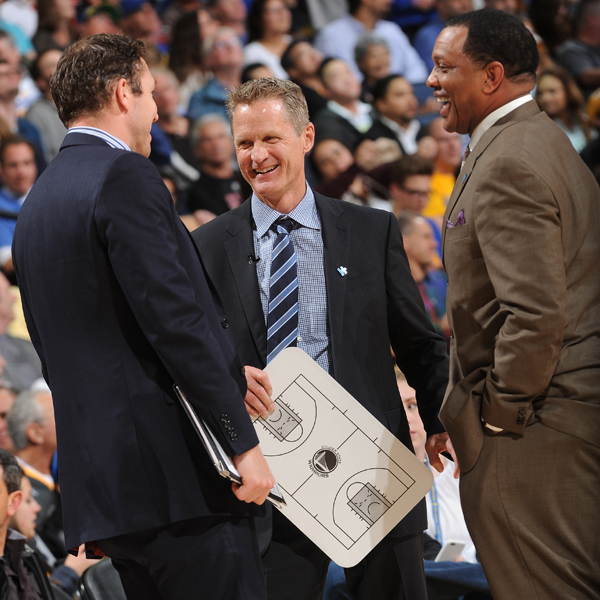 The Splash Brothers had a little help from the big guys, and the Golden State Warriors had a little present for record-setting coach Steve Kerr.
Klay Thompson scored 21 points, Marreese Speights and Andre Iguodala had 18 apiece with a little long-range work to make Stephen Curry proud and the Warriors clinched home-court advantage throughout the playoffs while winning their 12th straight game, 123-110 over the Dallas Mavericks on Saturday night.
Golden State (63-13) needs one more victory to assure finishing with the best record in the NBA for the first time since 1975-76, but holds the tiebreaker on Atlanta for the top overall seed.
Kerr doesn't have to wait for the NBA mark for wins by a first-year coach. The victory pushed him past Paul Westphal (Phoenix in 1992-93) and Chicago's Tom Thibodeau (2010-11). The players gave Kerr the game ball and a Gatorade bath in the locker room.
Read full article: Warriors win notches Kerr rookie coach mark