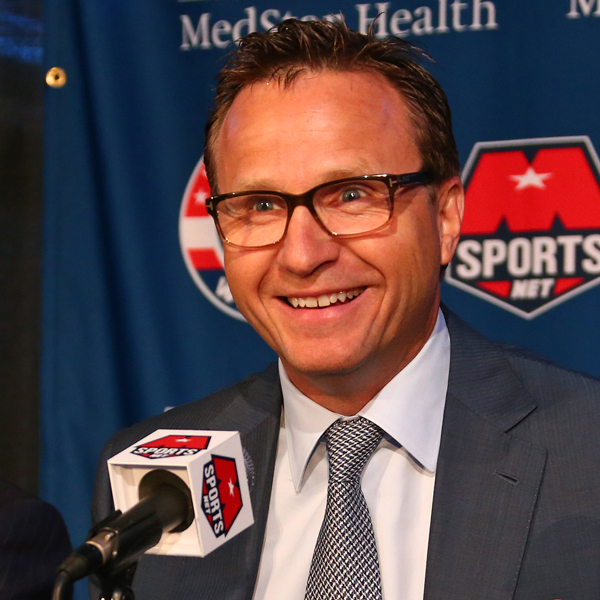 Scott Brooks is back doing what he loves again, coaching the NBA's Washington Wizards.
The former UCI basketball star was the head coach at Oklahoma City from 2008-15, and led the Thunder to four Northwest Division titles and the NBA finals in 2012.
Brooks has remained true to his Alma mater at UCI, lending his support last week to the sixth annual UC Irvine/Scott Brooks Golf Invitational at the Resort at Pelican Hill that benefits scholarships for UCI athletes. Brooks continues to reside in Newport Beach during the off-season.
"This is where it started for me," Brooks said of his support for UCI. "If it wasn't for UCI and Coach (Bill) Mulligan giving me an opportunity to continue my education and play basketball, I wouldn't be in a position I am now."
Brooks recalled he was the "youngest of seven with not a lot of money in the family. Our mother raised us all, so I needed an athletic scholarship. Otherwise I would have never gone to college."
Brooks starred with the Anteaters from 1985 to 1987, averaging 23.8 points in his senior season. As a senior, he was named first team all-conference and went on to play for 10 seasons in the NBA. Brooks was on the Houston Rockets NBA championship team in 1994.
"I'm proud of being an Anteater, they have a great university in one of the best places in the world to live, Orange County," Brooks said. "I love coming back and giving back to the program. I like the way the coach and three or four of their athletes are on each hole, so they get to mingle with all the participants."
To read the full article: NBA coach Scott Brooks supports UCI basketball before starting new job