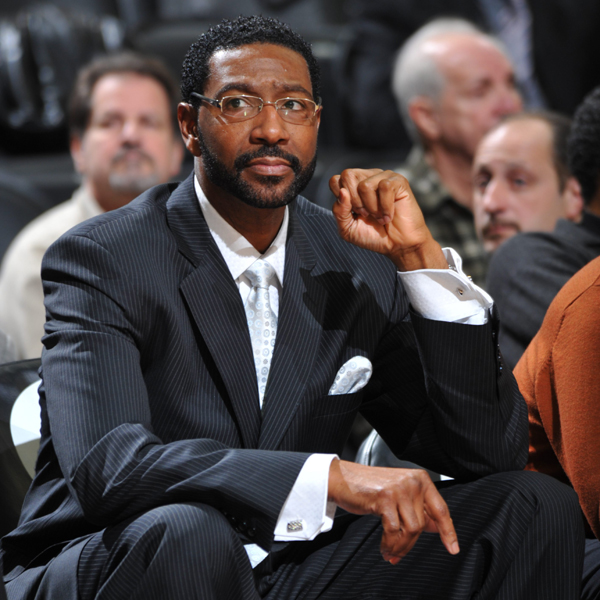 The Minnesota Timberwolves today announced Sam Mitchell as an assistant coach on head coach Flip Saunders staff. Per team policy, terms of the deal were not announced.
"We are excited to add Sam Mitchell to our coaching staff," said head coach Flip Saunders. "As a player, Sam was always one of our more vocal leaders in the locker room and was a great influence on our team. Additionally his coaching experience, both as an assistant and as a head coach in Toronto, will make Sam a valuable member of our coaching staff."
The 2006-07 NBA Coach of the Year, Mitchell brings four-plus seasons of head coaching experience to the Wolves bench, previously serving as head coach of the Toronto Raptors from 2004-2008. Mitchell led the Raptors to two playoff appearances as head coach, including a 47-35 record in 2006-07, a 20-game improvement from the previous season. Mitchell has also served two stints as an assistant coach, coaching under Avery Johnson in New Jersey during 2010-11 and George Karl in Milwaukee from 2002-04.
As a player Mitchell spent 13 years in the NBA, originally selected by the Houston Rockets in the third round of the 1985 NBA Draft. He played a couple of seasons in the minor leagues and overseas before finally landing in the NBA with the Wolves in 1989-90. Mitchell spent 10 seasons in Minnesota, including averaging 12.7 points in 80 games for the Wolves during the inaugural season. He appeared in 757 games with the Wolves in his career, averaging 9.5 points and 4.0 rebounds per game. He also played three seasons with Indiana, making an Eastern Conference Finals run with the Pacers in 1994-95.
Mitchell finished his career appearing in 994 regular season games and 59 postseason contests, missing just 40 games to injury or illness throughout his career. He finished his career with averages of 8.7 points, 3.7 rebounds and 1.1 assists per game.
The rest of Saunders' staff will be announced at a later date.