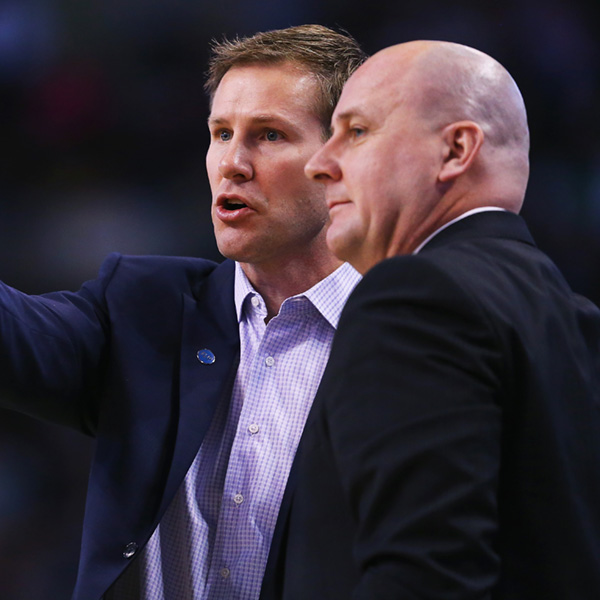 Jim Boylen was hired for his first NBA gig after a mere eight-minute job interview.
Here's why: In the summer of 1991, four years after then-Michigan State assistant Tom Izzo helped convince then-Spartans coach Jud Heathcote to hire Boylen as his first graduate assistant, Boylen asked Heathcote for a month off. Boylen borrowed $5,000 from an former girlfriend's father and flew to Los Angeles, where his application to coach the free-agent team in the now-defunct Southern California Summer Pro Basketball League had been accepted.
He and another coaching hopeful shared a room at a dive hotel within walking distance of the Loyola Marymount campus. The ragtag team of non-drafted players got no court time so Boylen ran practices at local outdoor courts, complete with the playbooks he printed himself.
Read full article via: www.chicagotribune.com