EXECUTIVE DIRECTOR: MICHAEL GOLDBERG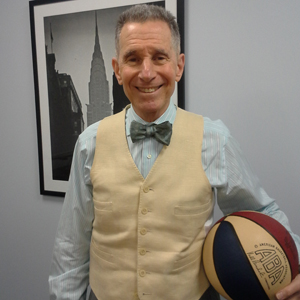 Michael Goldberg is a graduate of St. John's University Law School and has been the Executive Director of the NBA Coaches Association (NBCA) since 1980. Prior to this he was the General Counsel to the American Basketball Association (ABA), through that League's merger with the NBA. He is also the founder and CEO of National Media Group (http://www.nmgsports.com), a company that consults to the sports and entertainment marketing industry.  Over the course of his career he has organized many basketball focused events for the NBA such as the Gatorade World Basketball Clinics, Schick Super Hoops, The Reebok Court Renewal Program and the launch of the McDonald's Basketball Championships.
As Executive Director of the NBA Coaches Association his mission is to ensure that NBA Coaches have a voice within the on-court and off-the-court business of the League.
PRESIDENT: RICK CARLISLE
Rick Carlisle is the President of the NBA Coaches Association. Carlisle is one of eleven individuals to have won an NBA Championship as both a player (Boston Celtics- 1986) and a Head Coach. Carlisle got his first Head Coaching job in the NBA with the Detroit Pistons in 2001, where he eventually went on to win Coach of The Year honors in 2002. In 2003, Carlisle was hired as the Head Coach of the Indiana Pacers, where he spent four seasons. In 2007, Carlisle resigned as Head Coach and Executive Vice-President of the Indiana Pacers and began working as a studio analyst for ESPN.  In 2008 Carlisle was hired as Head Coach of the Dallas Mavericks, where he eventually went on to win the NBA Championship in 2011 over the Miami Heat. In January of 2015, Carlisle recorded his 600th win against the Miami Heat and in  November of 2015, Carlisle became the winningest Coach in Dallas Mavericks history.
Rick, and his wife, Donna, have a daughter, Abby. Carlisle enjoys golf, piano and spending time with family, which includes two dogs, Moe Norman and Zoe.
VICE PRESIDENT: MIKE WOODSON
Mike Woodson began his career in the NBA in 1980, where he was drafted 12th overall by the New York Knicks. Woodson enjoyed an 11-year NBA playing career with the New York Knicks, New Jersey Nets, Sacramento Kings, L.A. Clippers, Houston Rockets and Cleveland Cavaliers.  Currently in his 16th campaign as an NBA coach, Woodson has been an assistant for the Milwaukee Bucks, Cleveland Cavaliers, Philadelphia 76ers and Detroit Pistons. In 2004, Woodson was hired as Head Coach of the Atlanta Hawks. where he eventually went on to become the fourth winningest Head Coach in Hawks history. After Woodson's contract expired with the Hawks, he moved on to become an assistant under Head Coach Mike D'Antoni. After Mike D'Antoni resigned as New York Knicks Head Coach in March of 2012, Woodson became the interim Head Coach and eventually was rehired, becoming the 25th head coach in Knicks franchise history.
In 2014, Woodson was named an assistant coach for the Los Angeles Clippers, a position that he currently holds. A constant theme that emerges from Woodson and his coaching philosophy is summed up in one word – accountability. It's something he demands from each of those under his leadership. Mike and his wife Terri have two daughters, Alexis (22) and Mariah (21), both students at Georgia Tech. The Woodson family makes its off-season home in Atlanta.
VICE PRESIDENT / TREASURER: NATE MCMILLAN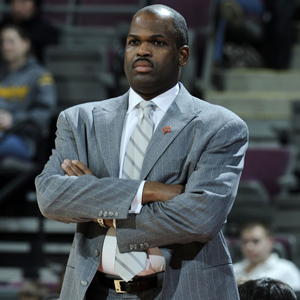 Nate McMillan began his career in the NBA after the Seattle SuperSonics drafted him with the 30th pick in the 1986 draft, where he spent his whole 12 year playing career. After retiring in 1998, McMillan stayed with the Seattle franchise, earning a place as an assistant coach. He held this role until 2000, when he was named interim coach of the Sonics . After being named Head Coach in 2001, he coached the Seattle SuperSonics from 2000 to 2005. After 19 years with the Sonics, McMillan left Seattle to become Head Coach of the Portland Trail Blazers, where he held that role from 2005 to 2012.
Since 2013, McMillan  has been an assistant coach for the Indiana Pacers. McMillan has also been an assistant coach under Mike Krzyzewski for the U.S. National Team in the 2006 FIBA World Championship and in the 2008 Beijing Olympics, winning bronze and gold medals, respectively. McMillan again served as an assistant coach under Mike Krzyzewski for the U.S. National Team during the 2012 London Summer Olympics. McMillan and his wife Michelle have two children, Jamelle and Brittany Michelle.
VICE PRESIDENT / SECRETARY: ALVIN GENTRY
Alvin Gentry is a coaching veteran with more than 30 years of experience in the professional and collegiate ranks. Gentry began his career as an assistant basketball coach in the collegiate ranks in 1980 with Baylor University where he spent one year, followed by eight years at the University of Colorado. Gentry has been an assistant coach in the NBA with the Spurs, Clippers, Heat, Pistons and Suns.During his 30 year career he has served as Interim or Head Coach for the Heat, Pistons, Clippers and Suns. In July of 2013, Gentry returned to the Los Angeles Clippers organization taking the title of associate head coach, making him Doc Rivers' lead assistant. After one season with the Clippers, Gentry joined the Golden State Warriors as the associate head coach, a team went on to win the 2014 NBA Championship.
Gentry is currently the Head Coach for the New Orleans Pelicans.  Gentry and his wife Suzanne have two children, Ryan Marcus and Matthew Jackson. He also has one daughter, Alexis.
VICE PRESIDENT / ASSISTANT SECRETARY: DWANE CASEY

Dwane Casey began his coaching career in 1979, as an assistant coach for the University of Kentucky. Casey has been an assistant coach with the Seattle SuperSonics and the Dallas Mavericks, and a Head Coach for the Minnesota Timberwolves and the Toronto Raptors. Since 2011, Casey has been the Head Coach for the Toronto Raptors. On November 1 2015, Casey surpassed Sam Michell's franchise record for wins getting his 157th victory against the Milwaukee Bucks.
A native of Morganfield, Kentucky, Casey earned a degree in business administration from Kentucky in 1979. He and his wife, Brenda, have a daughter, Justine, and son, Zachary.


CURRENT DIVISION VICE PRESIDENTS
ATLANTIC DIVISION: BRETT BROWN – PHILADELPHIA 76ERS
CENTRAL DIVISION: JIM BOYLEN – CHICAGO BULLS
NORTHWEST DIVISION: QUIN SNYDER – UTAH JAZZ / MONTY WILLIAMS OKC THUNDER
PACIFIC DIVISION: RON ADAMS – GOLDEN STATE WARRIORS
SOUTHEAST DIVISION: DAVID FIZDALE – MIAMI HEAT
SOUTHWEST DIVISION: CHIP ENGELLAND – SAN ANTONIO SPURS